Please share if you find this article interesting.
Textbook Wyckoff Analysis Shows Bitcoin Is About to See a Brutal Drop to $7,000s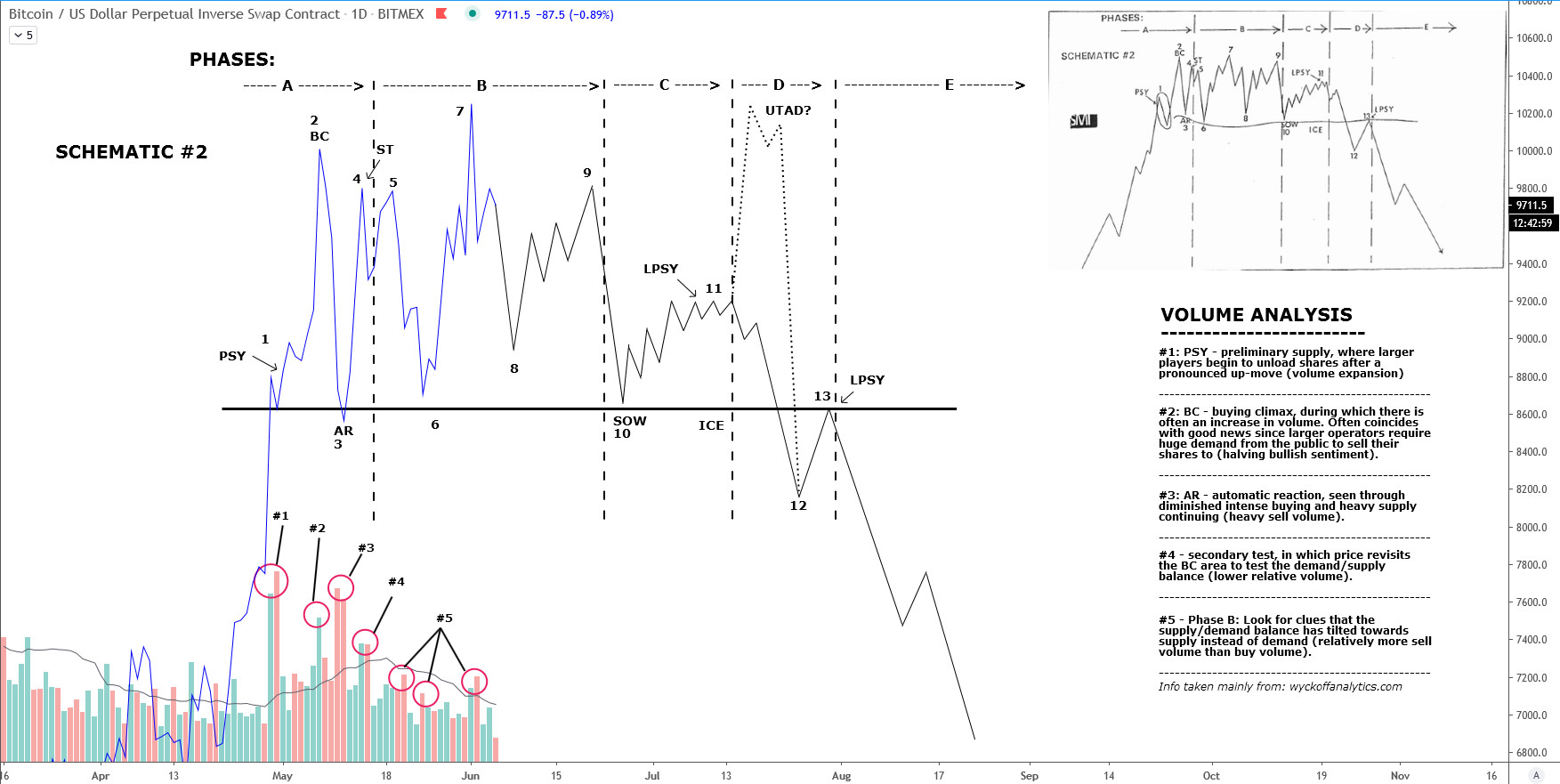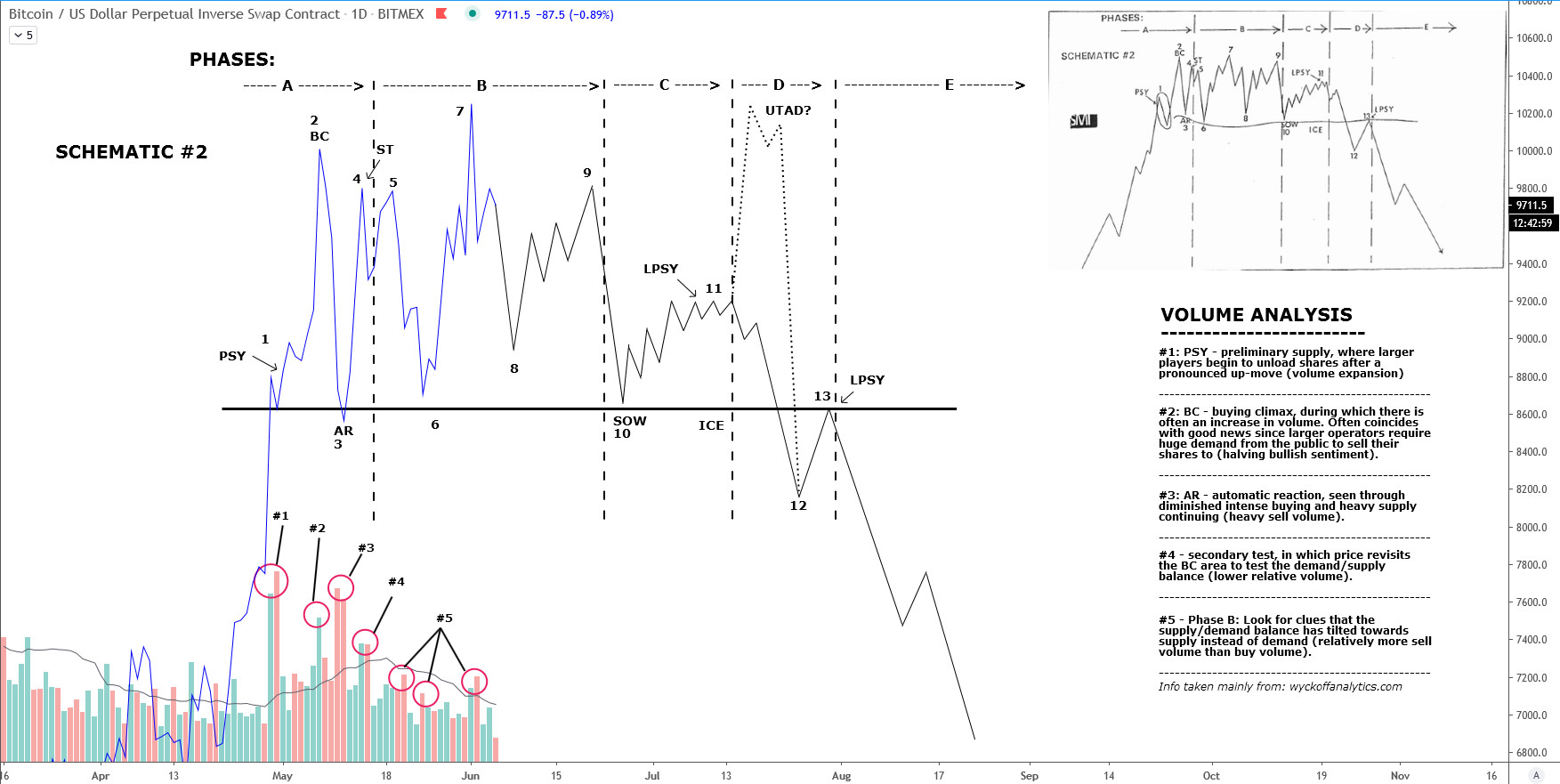 Since plunging as low as $8,600 earlier this week, Bitcoin has mounted a strong comeback that took prices as high as $9,900 on June 4th and 5th.The more than 10% bounce has convinced many traders of the bull case, hence why funding on futures exchanges remains positive, showing longs are more aggressive than shorts. Yet analysts are starting to fear that the rally to $9,900 is just noise in a bearish medium-term trend.Related Reading: No, Bitcoin Forming a Weekly TD Sequential "9" Doesn't Kill the Bull TrendBitcoin Is Trading In a Wyckoff Distribution, Analysts AssertAnalyst Adam Li noted that Bitcoin's recent price action from April to today looks similar to a schematic laid out by prominent technical analyst Richard Wyckoff.Over his career, he made a number of schematics that he saw appear on the charts of assets time and time again. They are separated into two types: the bullish Wyckoff Accumulations and the bearish Wyckoff Distributions.According to Li's analysis, Bitcoin's price action looks like the start of a Wyckoff Distribution. Should the pattern play out in full, the cryptocurrency will plunge to the $7,000s by September.Wyckoff Distribution chart shared by Adam Li, a cryptocurrency trader. A Wyckoff Distribution is a bearish pattern.Li isn't the only analyst currently suggesting Bitcoin is trading like an asset going through a Wyckoff Distribution.A prominent pseudonymous trader shared that while there are a number of ways you can interpret the recent price action, the volume is showing signs of distribution:"Volume-wise I can't look past distribution up here given the reaction to the high sweep. There are very few re-accumulation ranges that we would expect to see that contain a move above the range which was so strongly rejected. Typically in a re-accumulation structure this move would hold, not come back inside. That's usually one of our first signs of distribution," the analyst wrote in reference to this week's attempted (and failed) breakout past $10,500. 
Author: Nick Chong
Found this article interesting? Kindly share it on Social Media.
Comments