Please share if you find this article interesting.
Ripple (XRP) Rallies 10% and Poised To Test $0.20: Here's Why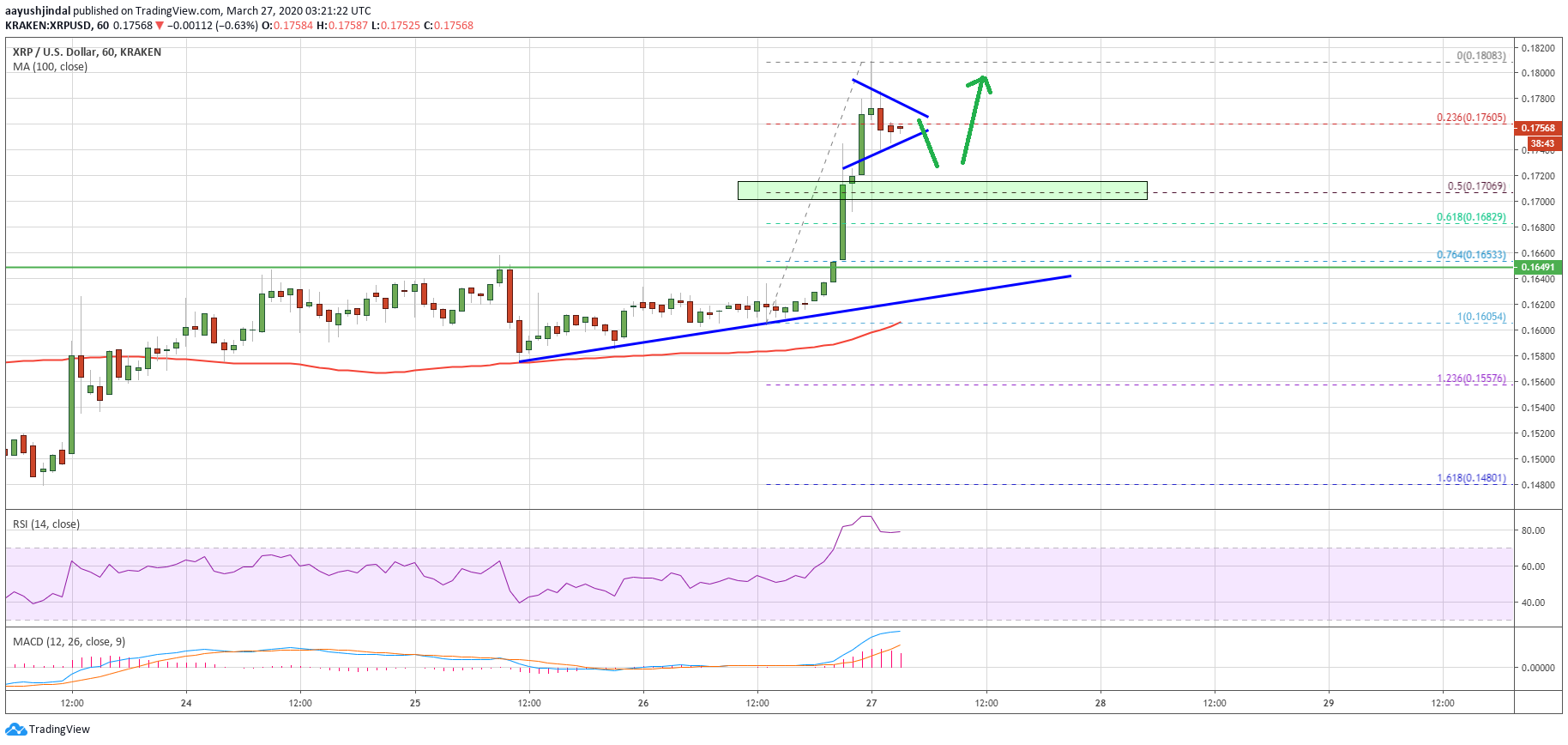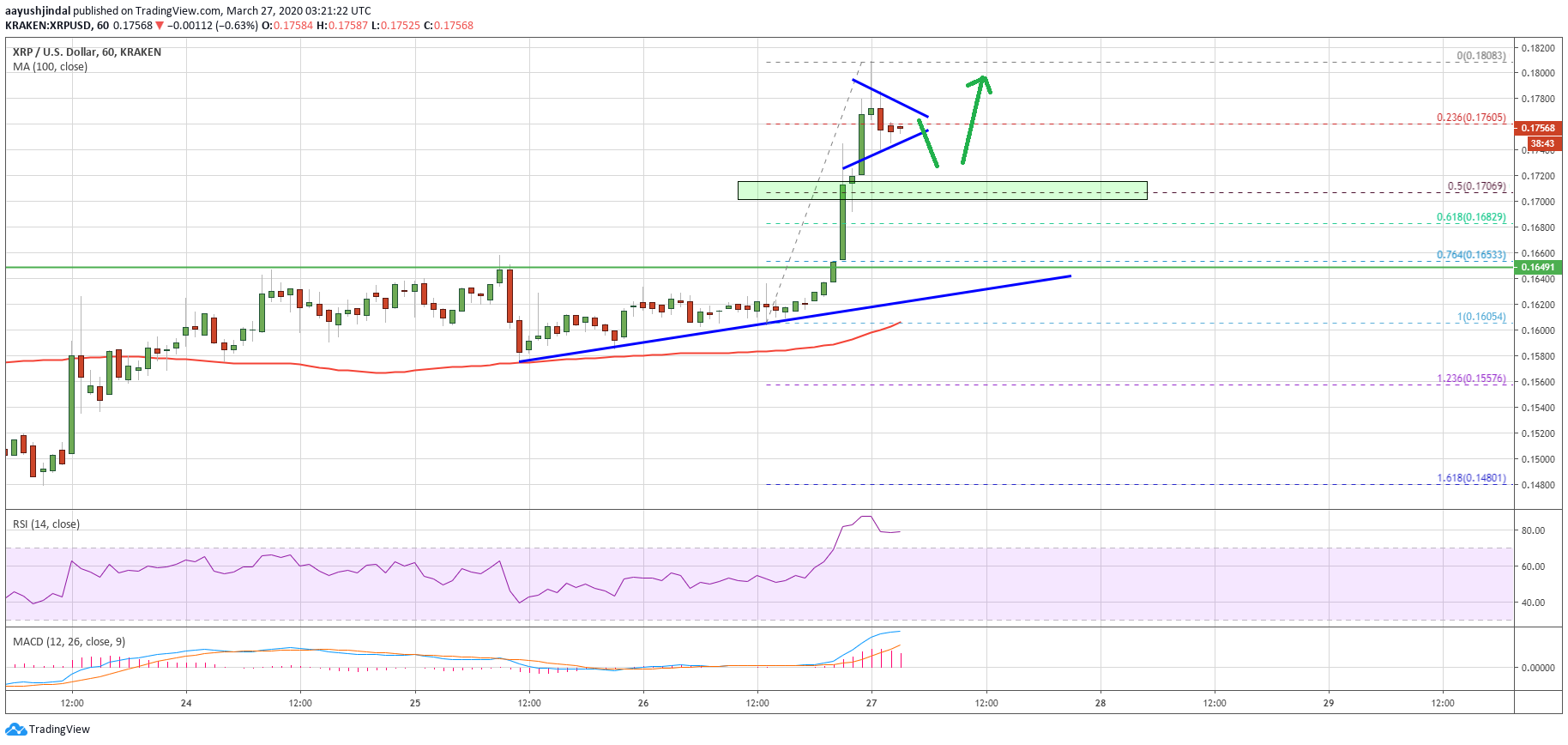 Ripple is up around 10% and it broke the key $0.1650 resistance zone against the US Dollar. XRP price remains in a nice uptrend and it could continue to rise towards $0.2000.Ripple price started a strong rise above the $0.1640 and $0.1650 resistance levels against the US dollar.The bulls were able to push the price above $0.1750 and a high was formed near $0.1808.There is a short term contracting triangle forming with resistance near $0.1780 on the hourly chart of the XRP/USD pair (data source from Kraken).The price could correct a few points in the near term, but dips remain supported near $0.1700.Ripple Price is SurgingYesterday, we discussed the Ripple PriceIn the stated case, the price is likely to surge above the $0.1808 high and $0.1820. The next major resistance is near the $0.1880 level, above which the bulls are likely to aim a test of the $0.2000 barrier in the near term.Downside Correction?If ripple fails to continue above the $0.1780 and $0.1800 resistance levels, it could start a downside correction. The first major support is near the $0.1705 area. It is close to the 50% Fib retracement level of the upward move from the $0.1605 low to $0.1808 high.The next major support is near the $0.1650 area (the recent breakout resistance), where the bulls are likely to take a strong stand.Technical IndicatorsHourly MACD – The MACD for XRP/USD is now gaining momentum in the bullish zone.Hourly RSI (Relative Strength Index) – The RSI for XRP/USD is currently well above the 70 level and it is in the overbought zone.Major Support Levels – $0.1750, $0.1705 and $0.1650.Major Resistance Levels – $0.1780, $0.1800 and $0.1850.Take advantage of the trading opportunities with Plus500Risk disclaimer: 76.4% of retail CFD accounts lose money.
Author: Aayush Jindal
Found this article interesting? Kindly share it on Social Media.
Comments