Please share if you find this article interesting.
Ripple (XRP) Price Following Uptrend: Can Bulls Take Over?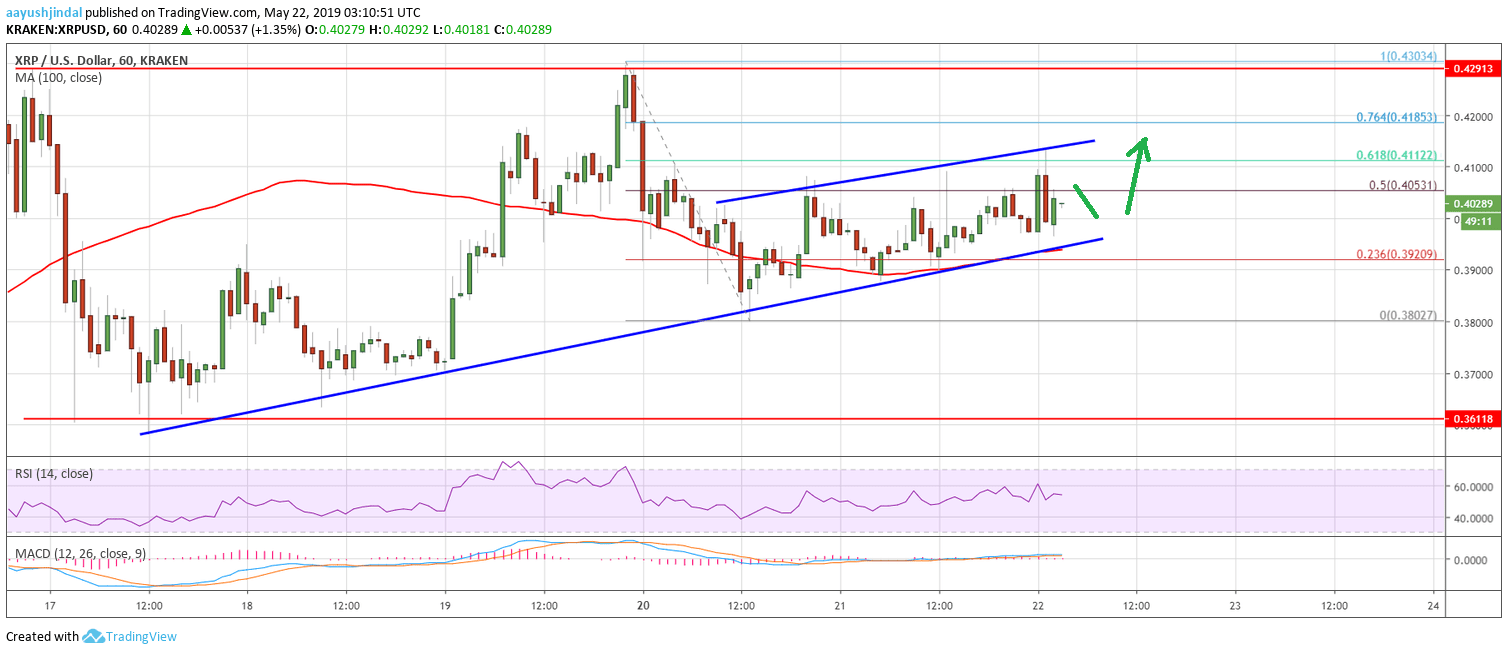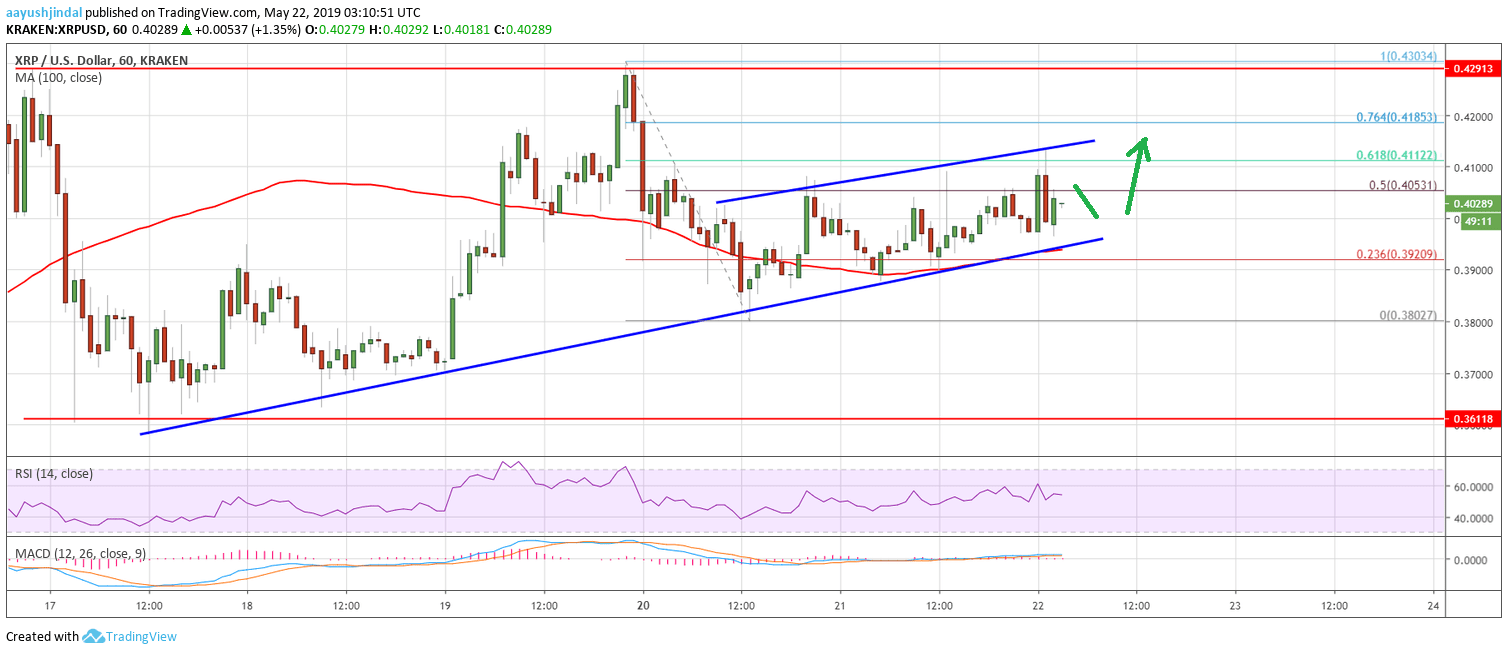 Ripple price found a strong support near the $0.3800 level and recently moved higher against the US dollar.The price is now placed above the $0.3950 and $0.4000 levels and it could continue higher.Yesterday's highlighted major bullish trend line is intact with support near $0.3950 on the hourly chart of the XRP/USD pair (data source from Kraken).The pair remains well supported and it could continue to rise above the $0.4100 resistance area.Ripple price is trading in a bullish zone against the US Dollar, while consolidating vs Looking at the chart, ripple price is trading nicely above the $0.3950 support area. Only a close below the 100 hourly SMA is likely to open the gates for more downsides in the near term. Otherwise, the price is likely to trade towards $0.4200 and $0.4220 in the coming sessions.Technical IndicatorsHourly MACD – The MACD for XRP/USD is slowly gaining momentum in the bullish zone, with positive signs.Hourly RSI (Relative Strength Index) – The RSI for XRP/USD is now above the 50 level, with neutral signals.Major Support Levels – $0.3950, $0.3920 and $0.3800.Major Resistance Levels – $0.4050, $0.4120 and $0.4200.
Author: Aayush Jindal
Found this article interesting? Kindly share it on Social Media.
Comments