Please share if you find this article interesting.
Ripple (XRP) Price Face Resistance: Can Bulls Overcome 100 SMA?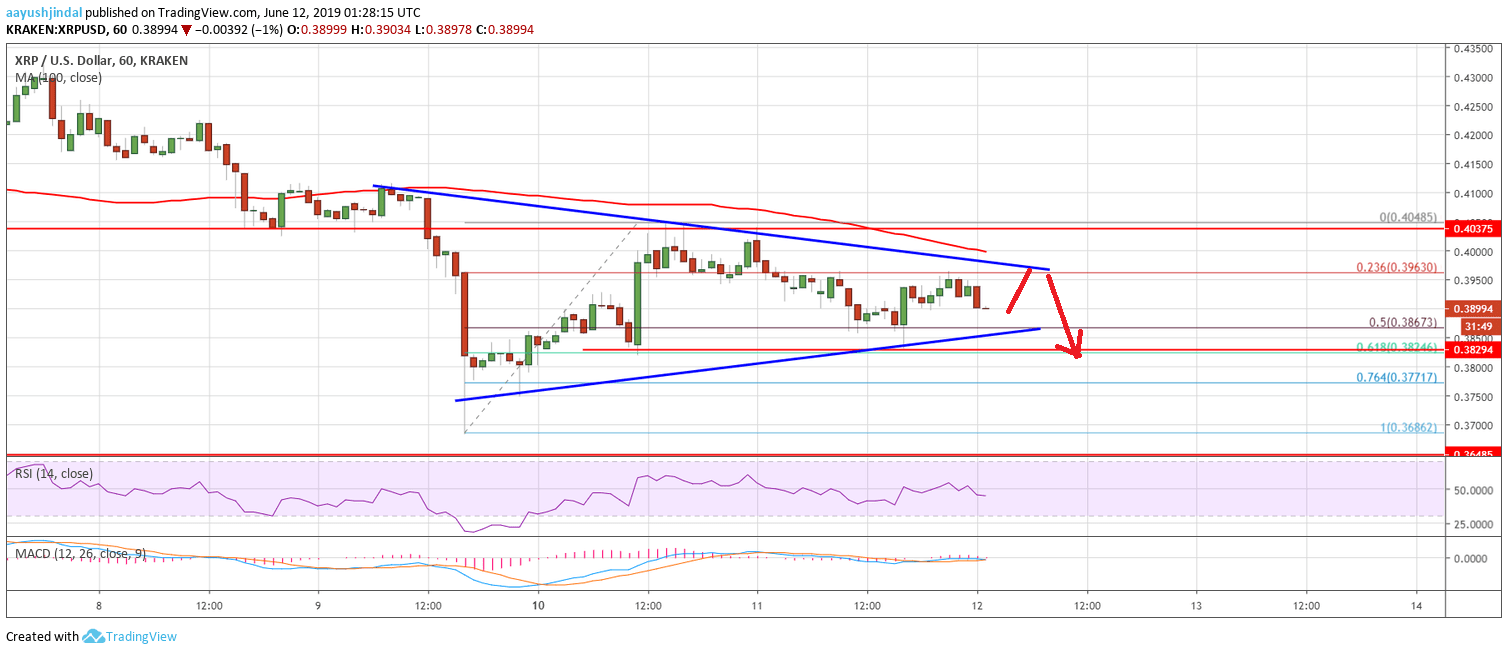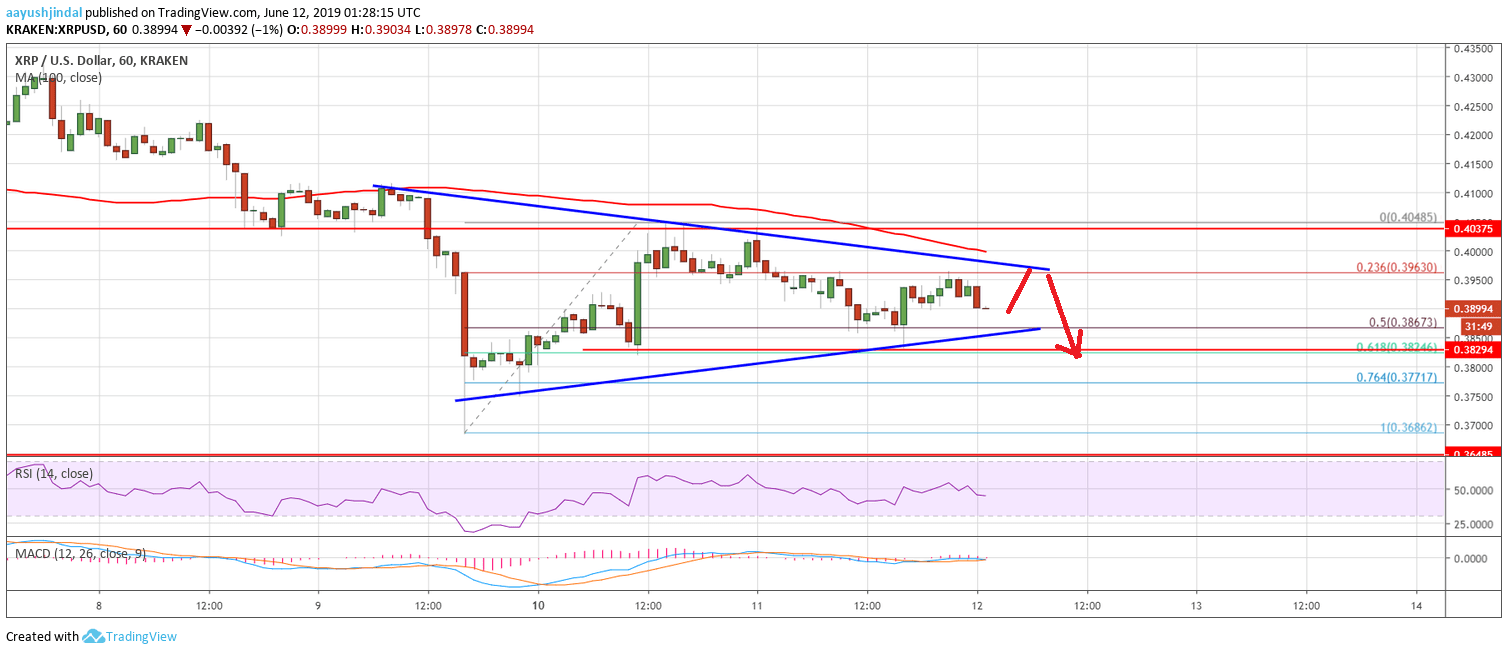 Ripple price started a short term recovery from the $0.3686 swing low against the US dollar.The price traded above the $0.4000 level, but it failed to surpass the $0.4050 resistance.There is a key contracting triangle forming with resistance near $0.3960 on the hourly chart of the XRP/USD pair (data source from Kraken).The pair could either break the $0.4050 resistance or decline again below the $0.3800 level.Ripple price is currently consolidating in a range against the US Dollar, similar to Looking at the chart, ripple price is currently consolidating below $0.4000 and $0.4050. The bulls need to gain pace above $0.4050 to start a fresh increase. If they continue to fail, the price is likely to move down below $0.3850 and $0.3800 in the near term.Technical IndicatorsHourly MACD – The MACD for XRP/USD is slowly moving back in the bearish zone.Hourly RSI (Relative Strength Index) – The RSI for XRP/USD is now below the 50 level, with a bearish angle.Major Support Levels – $0.3850, $0.3820 and $0.3700.Major Resistance Levels – $0.3960, $0.4000 and $0.4050.
Author: Aayush Jindal
Found this article interesting? Kindly share it on Social Media.
Comments