Please share if you find this article interesting.
Here's Why Ethereum Could Dive Significantly Below 100 SMA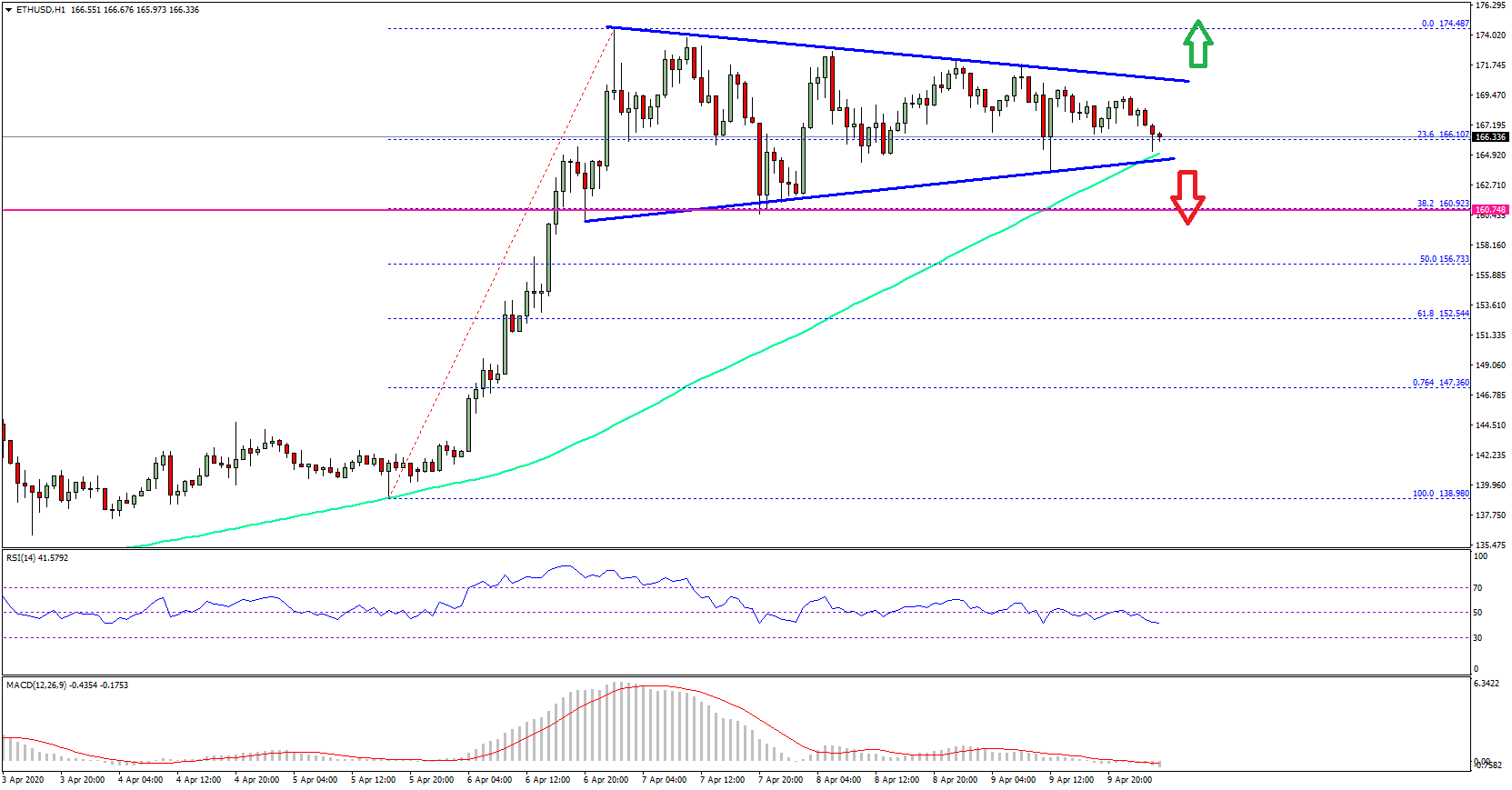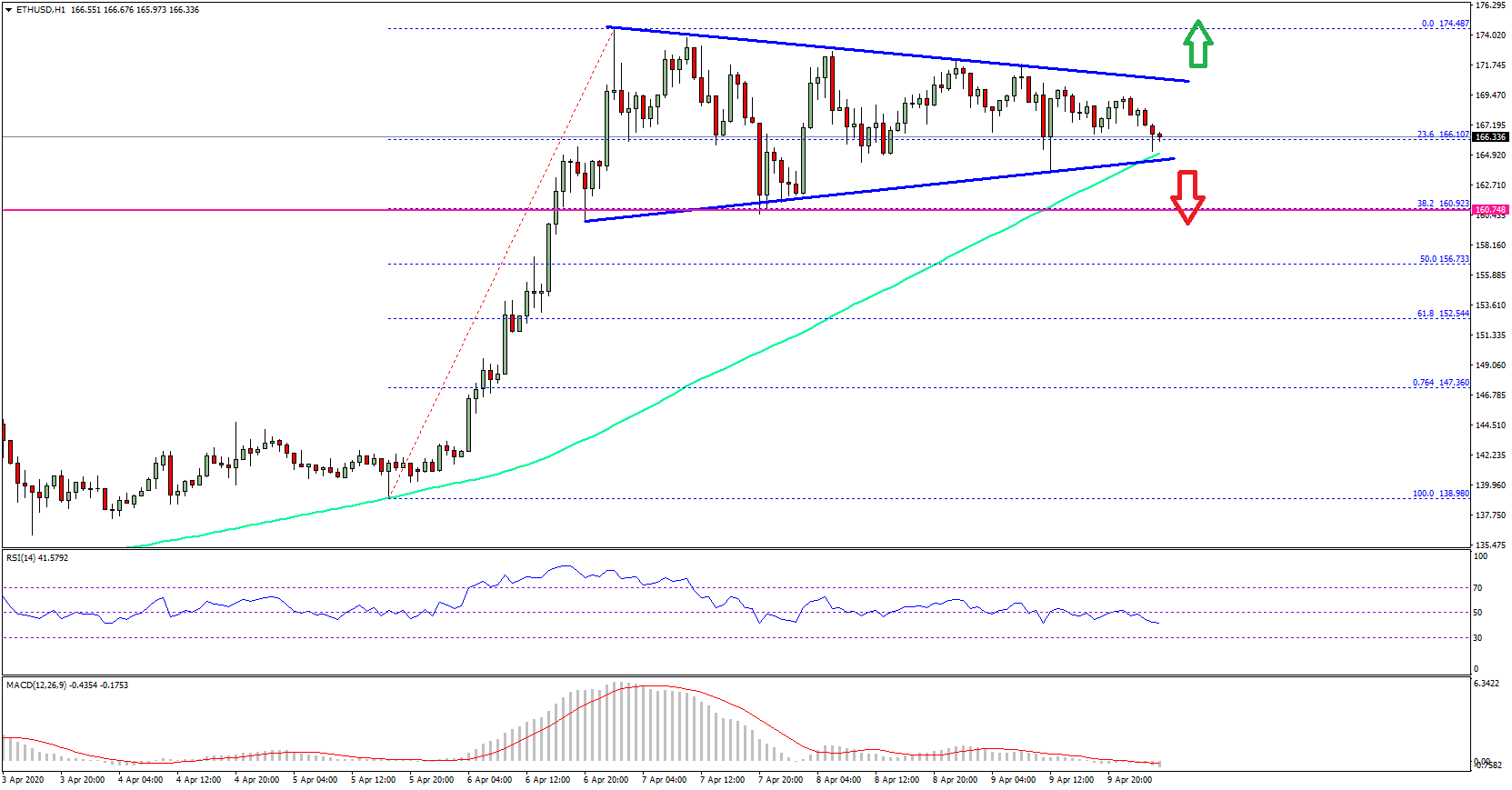 Ethereum is trading in a contracting range below the $175 resistance against the US Dollar. ETH price seems to be setting up for the next move either above $200 or towards $152.Ethereum is facing a strong resistance near the $172 and $175 levels.The 100 hourly simple moving average at $165 is likely to act as a strong support and breakdown zone.There is a crucial contracting triangle forming with resistance near $172 on the hourly chart of ETH/USD (data feed via SimpleFX).The pair could either rally above $175 or it might decline significantly below the 100 hourly SMA.Ethereum Price Holding 100 Hourly SMAAfter forming a swing high near the $175 level, Ethereum started trading in a Ethereum PriceThe triangle support and the 100 hourly SMA are important barriers for the bears. If they succeed in clearing the 100 hourly SMA, the price might even dive below the $160 support.The next major support is visible near the $152 level. Any further losses may perhaps lead the price towards the $144 support.Chances of an Upside BreakOn the upside, there are key hurdles forming near the $172 and $175 levels. A clear break above the triangle resistance and then a follow up move above the $175 barrier is needed for a sustained upward move.The next key resistance is near the $180 level, above which the bulls are likely to aim a test of the $188 level. The final target for the bulls above $175 might be the $200 handle in the near term.Technical IndicatorsHourly MACD – The MACD for ETH/USD is slowly gaining pace in the bearish zone.Hourly RSI – The RSI for ETH/USD is now well below the 50 level.Major Support Level – $165Major Resistance Level – $175
Author: Aayush Jindal
Found this article interesting? Kindly share it on Social Media.
Comments