Please share if you find this article interesting.
Ethereum Rallies Above $220 And Likely To Continue Higher To $240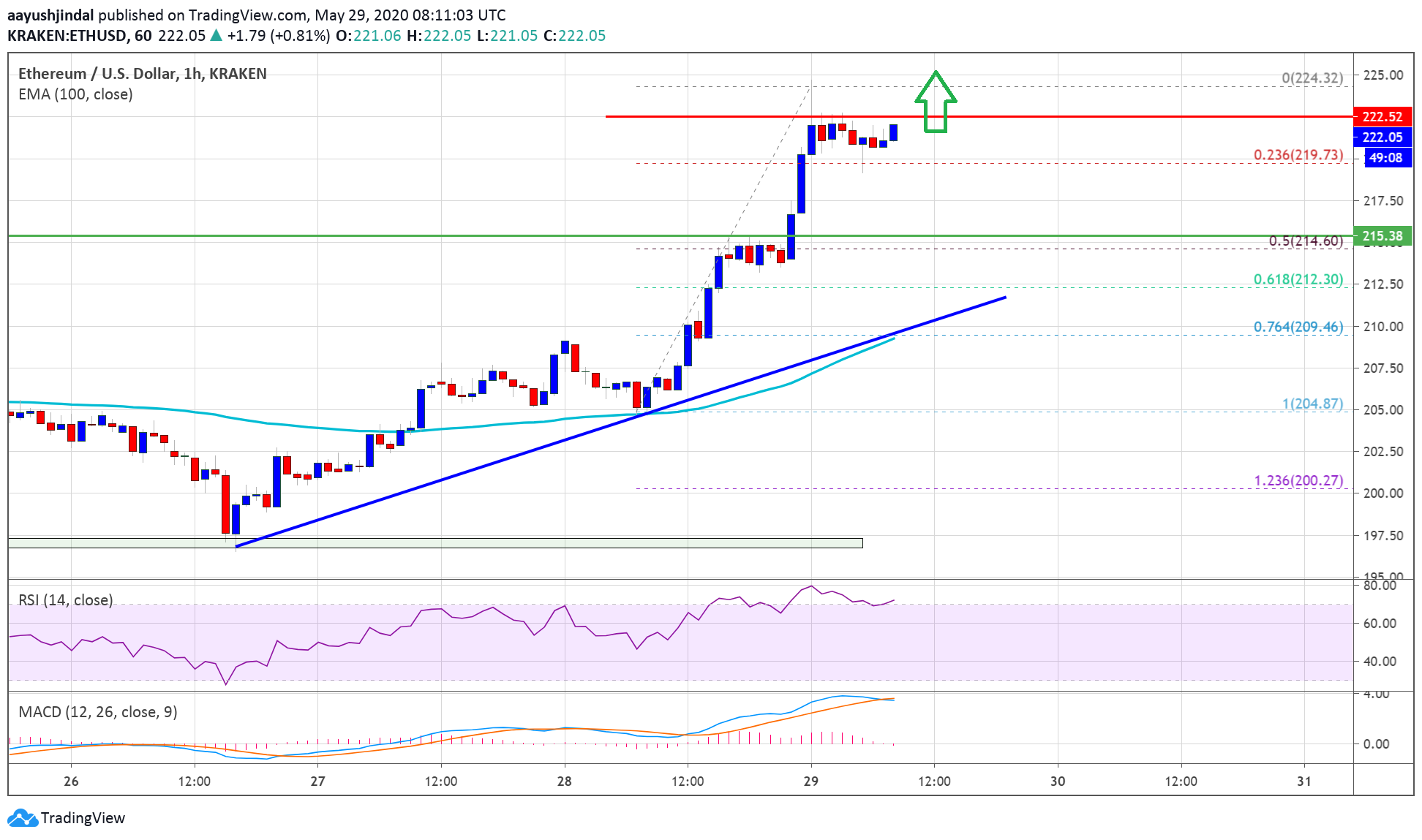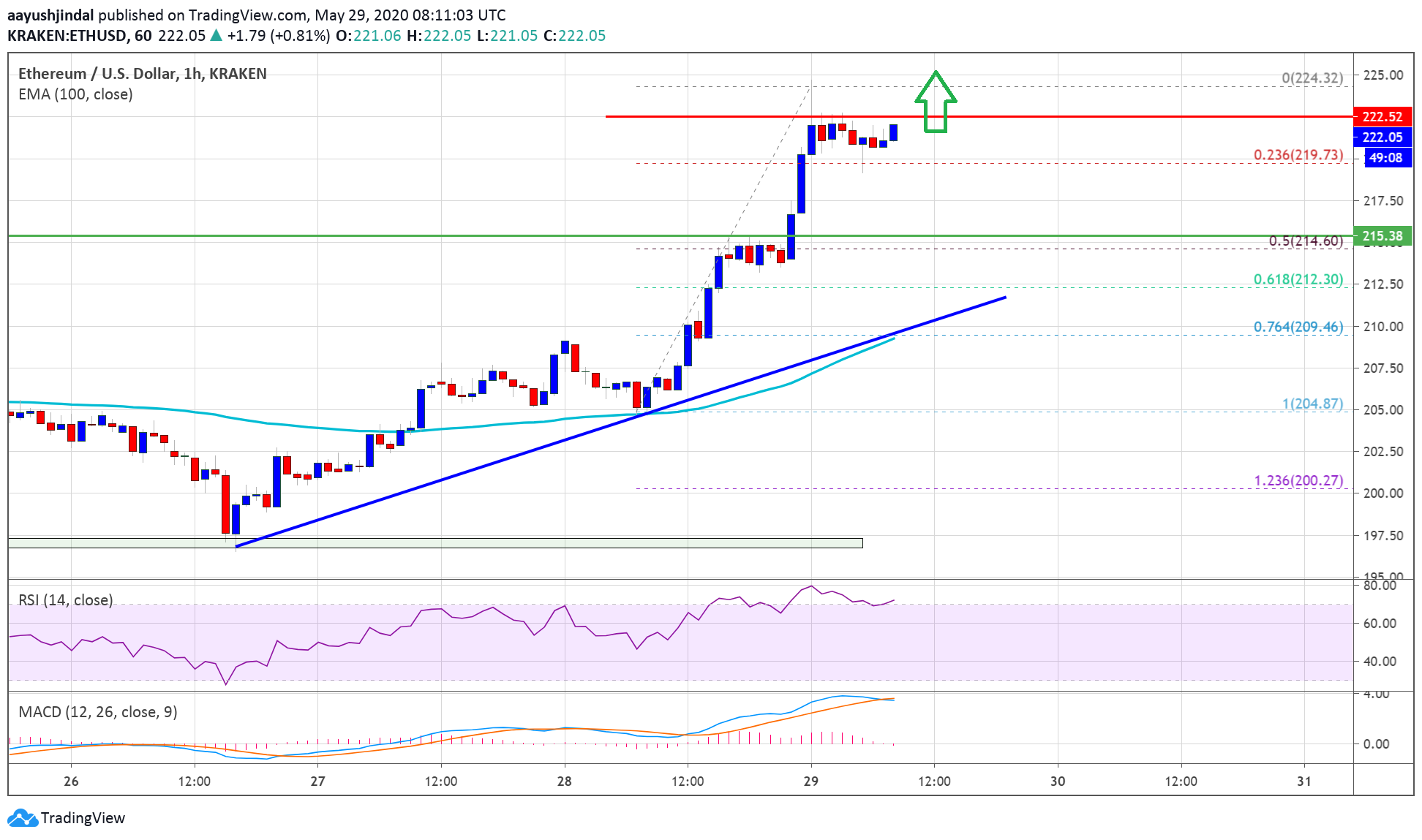 Ethereum is up more than 8% and it broke the key $215 resistance zone against the US Dollar. ETH price is trading nicely above $220 and it could continue to rise above $230.Ethereum is showing a lot of positive signs and it rallied above $215 and $220.The price is likely to continue higher towards the $230 and $240 levels.There is a connecting bullish trend line forming with support near $212 on the hourly chart of ETH/USD (data feed via Kraken).The pair remains well supported on dips near $215 and $212 in the near term.Ethereum Price SurgingEthereum price remained in a strong uptrend above the $205 level and it gained pace above the $210 barrier. ETH price managed to surpass the main $215 resistance zone to move into a Ethereum PriceThe first major resistance is near the $230 level. If there is a clear break above the $230 level, the price is likely to accelerate higher towards the $240 level. Any further gains could lead the price towards the $250 level.Dips Supported in ETHIf Ethereum starts a downside correction, it is likely to remains supported near the $215 support zone (the recent breakout area). The trend line support at $212 is also a major support.If there is a downside break below the $212 support zone, the price is likely to test the main $210 support and the 100 hourly simple moving average, which is also a key breakdown area.Technical IndicatorsHourly MACD – The MACD for ETH/USD is gaining momentum in the bullish zone.Hourly RSI – The RSI for ETH/USD is now well above the 60 level, with a positive angle.Major Support Level – $215Major Resistance Level – $225Take advantage of the trading opportunities with Plus500Risk disclaimer: 76.4% of retail CFD accounts lose money.
Author: Aayush Jindal
Found this article interesting? Kindly share it on Social Media.
Comments