Please share if you find this article interesting.
Ethereum (ETH) Price Rallies Above $260: Turned Buy On Dips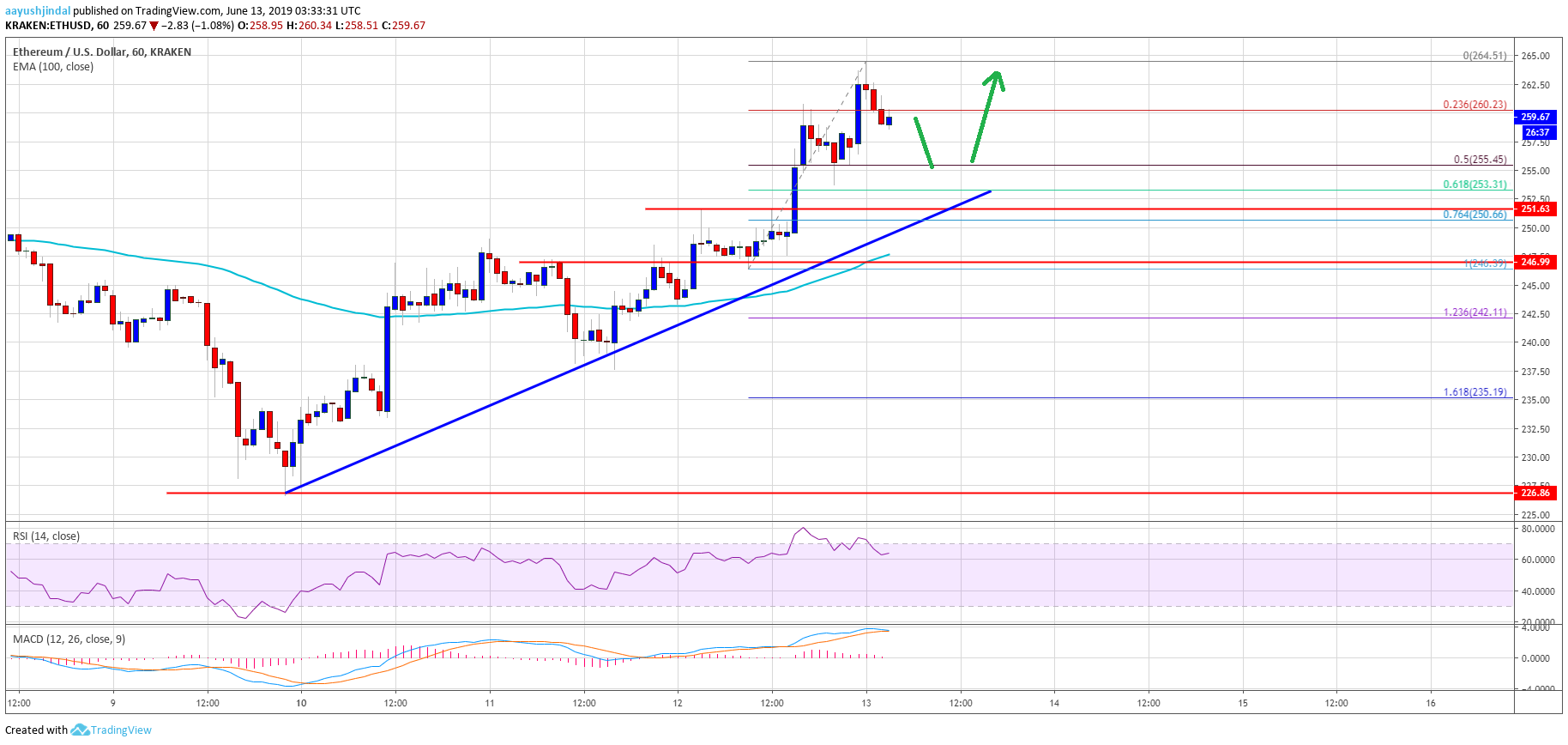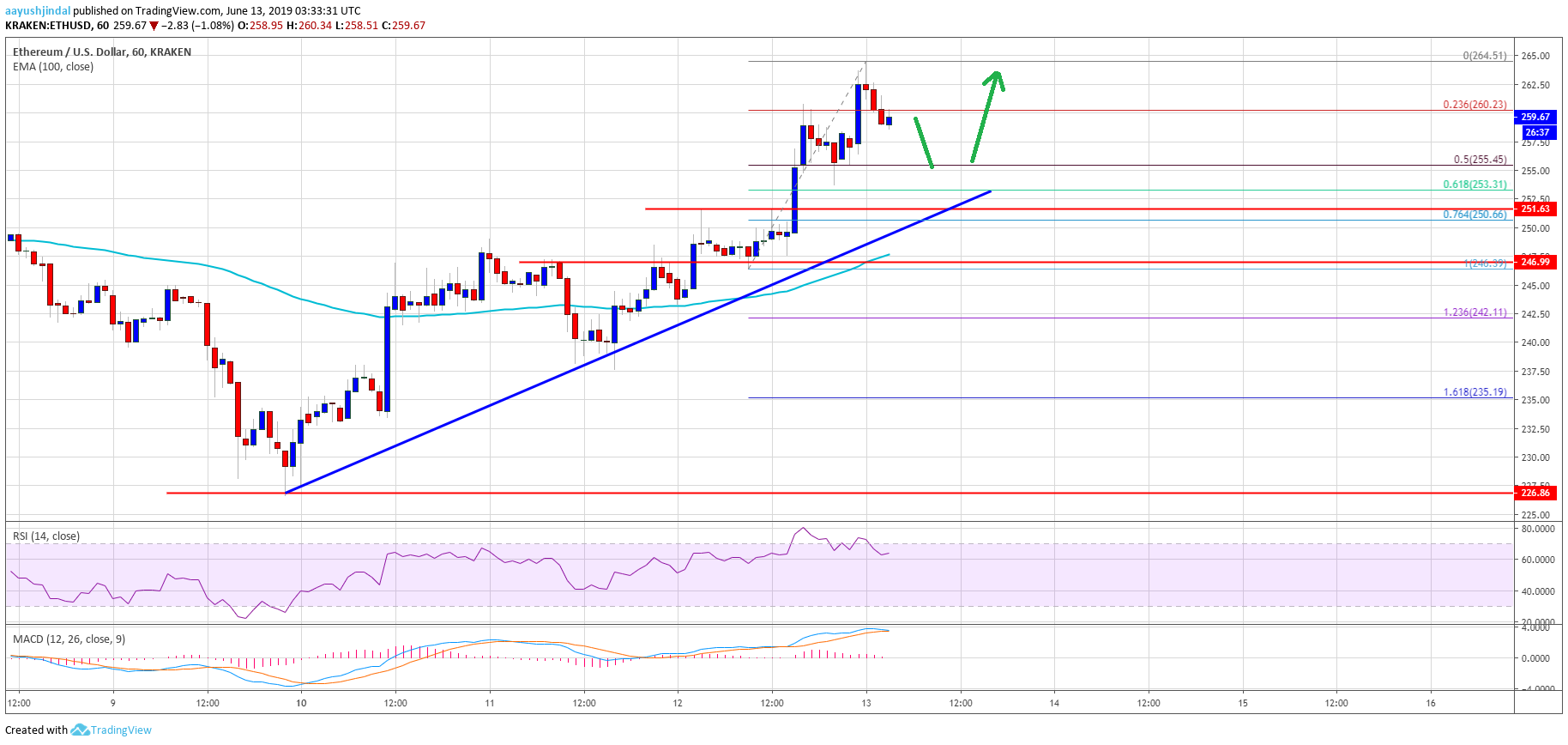 ETH price started a strong upward move after it broke the key $250 resistance against the US Dollar.The price even broke the $255 and $260 resistance levels to move into a positive zone.There is a major bullish trend line forming with support near $252 on the hourly chart of ETH/USD (data feed via Kraken).The pair is correcting lower, but dips remain supported near the $255 and $252 levels.Ethereum price rallied recently with a positive momentum versus the US Dollar, similar to Looking at the chart, Ethereum price is clearly trading with a positive bias above the $255 and $250 support levels. As long as there is no close below $250, the price is likely to grind higher in the coming sessions.ETH Technical IndicatorsHourly MACD – The MACD for ETH/USD is currently moving in the bullish zone, with a few negative signs.Hourly RSI – The RSI for ETH/USD is currently well above the 60 level and is correcting lower.Major Support Level – $255Major Resistance Level – $265
Author: Aayush Jindal
Found this article interesting? Kindly share it on Social Media.
Comments