Please share if you find this article interesting.
Crypto Market Starts Fresh Increase: Bitcoin Cash, BNB, EOS, TRX Price Analysis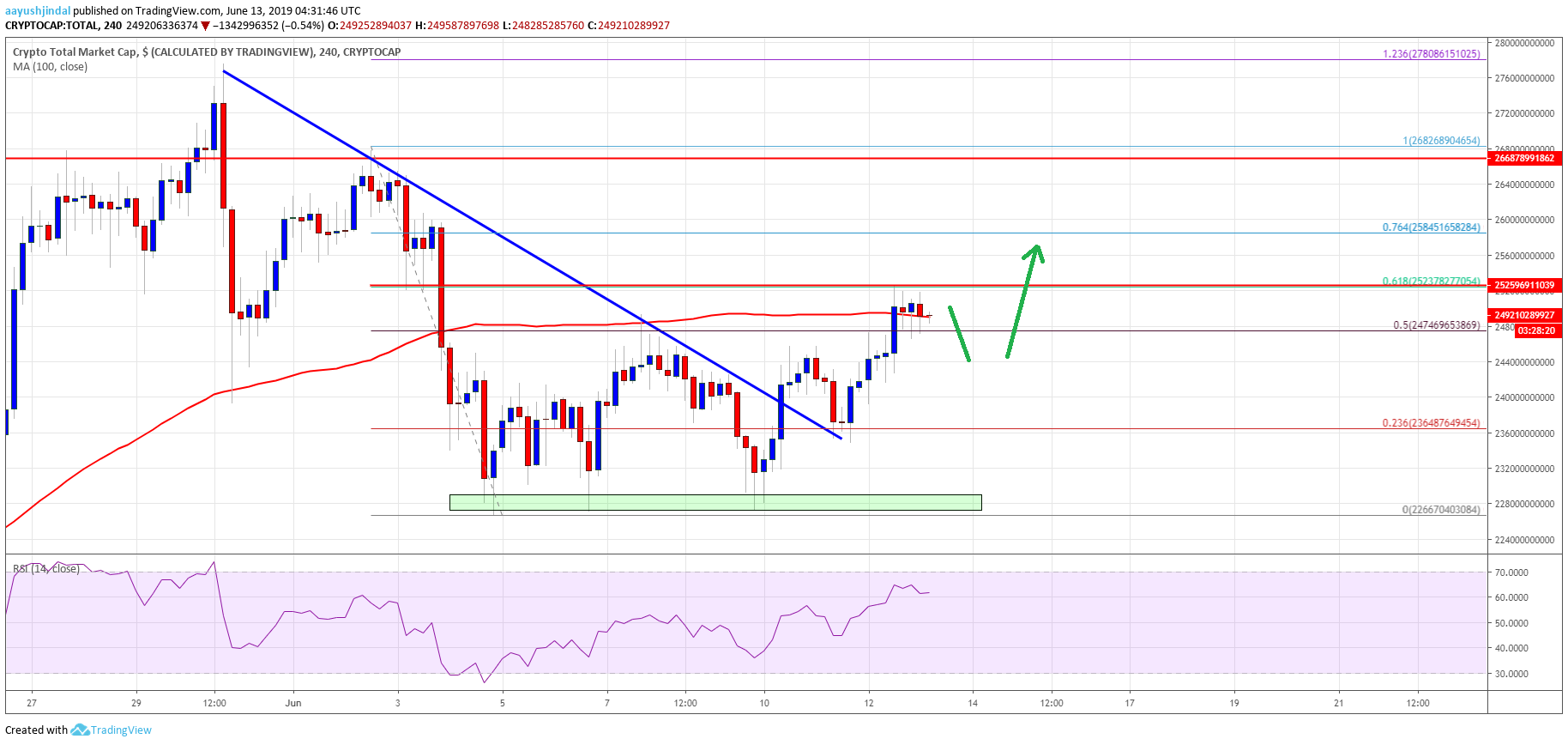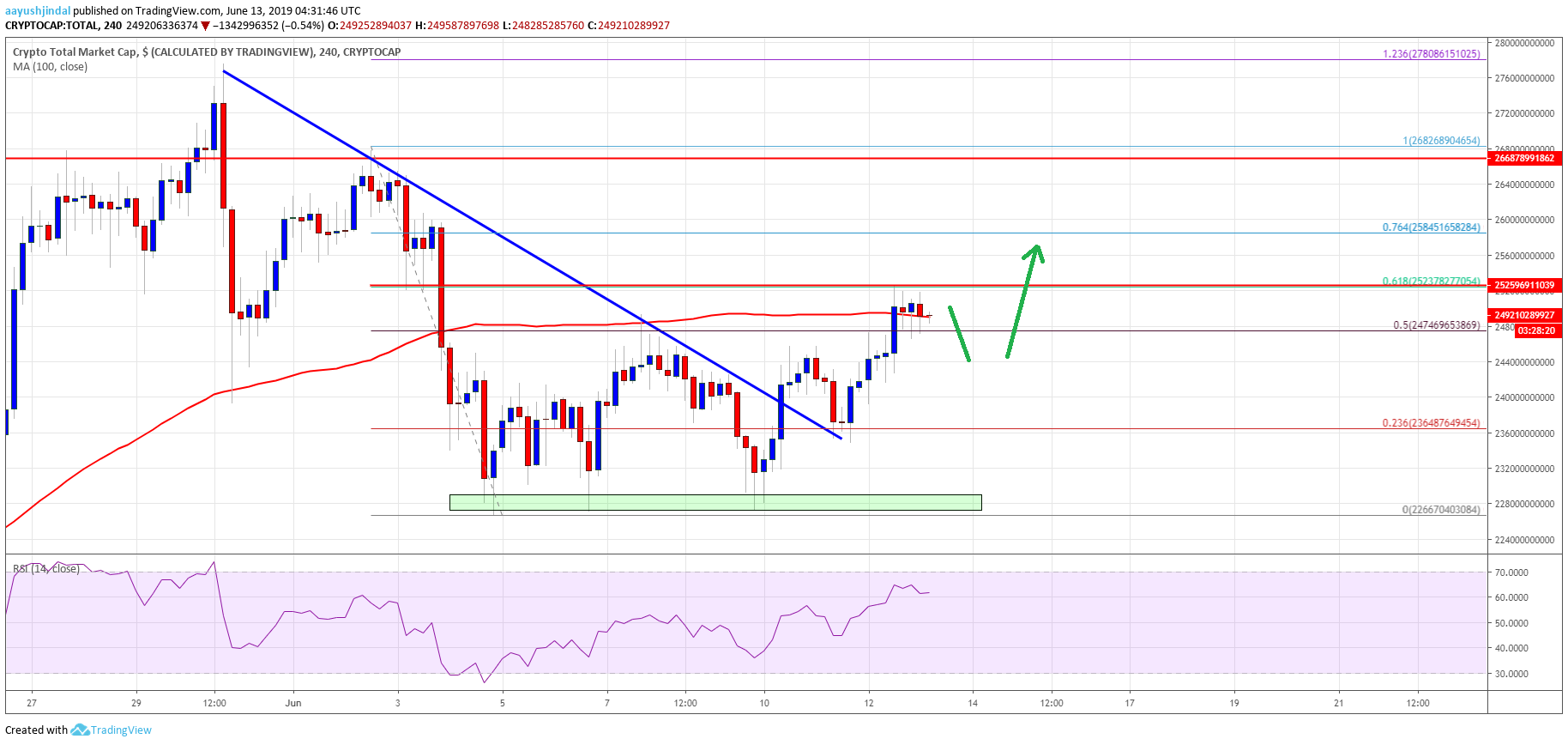 The total crypto market cap found support near $236.0B and jumped sharply above $245.0B.Bitcoin price broke the key $8,000 resistance level to move into a positive zone.EOS price broke the $6.40 and $6.50 resistance levels to start a decent recovery.Binance Coin (BNB) is up more than 5% and it recently broke the $35.00 resistance.Bitcoin cash price is above to break the $400 barrier to move into a bullish area.Tron (TRX) price gained nearly 6% and it recently broke the key $0.0320 resistance.The crypto market cap gained more than $10B, with positive moves in bitcoin (Looking at the total cryptocurrency market cap 4-hours chart, there was a major upside break above the $236.0B and $240.0B resistance levels. The market cap broke the $246.0B resistance and tested the next important resistance near the $252.0B level. At the moment, the market cap is confined in a range and it might surpass the $252.0B resistance area. The next major resistance could be $258.0B or $260.0B. If there is a downside correction, the $244.0B or $242.0B level might act as a support. Overall, there are chances of more gains in bitcoin, Ethereum, TRX, LTC, EOS, ripple, ADA, XLM, WTC, BCH, and ICX.
Author: Aayush Jindal
Found this article interesting? Kindly share it on Social Media.
Comments