Please share if you find this article interesting.
Bitcoin Vulnerable To A Nasty Drop Unless It Claims $7K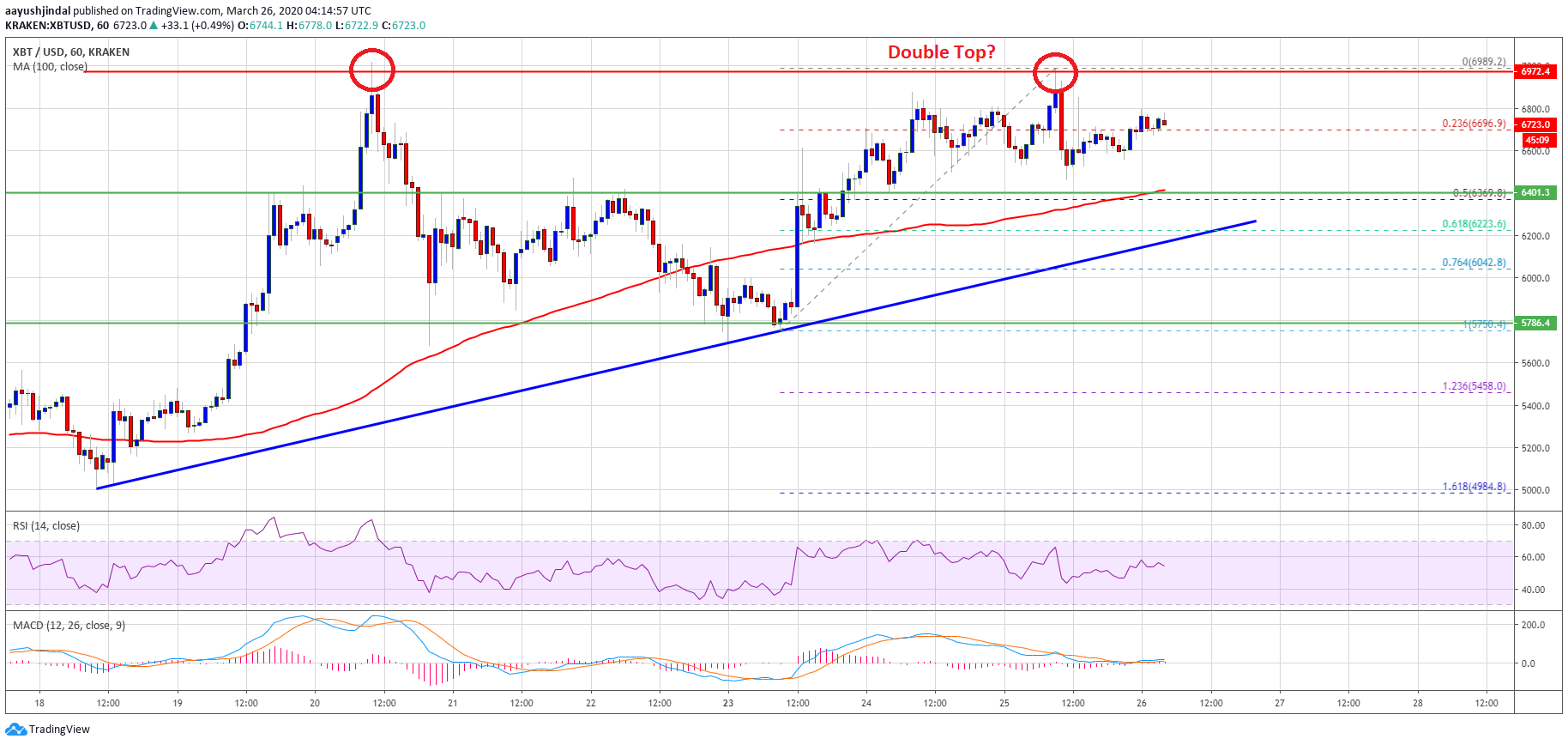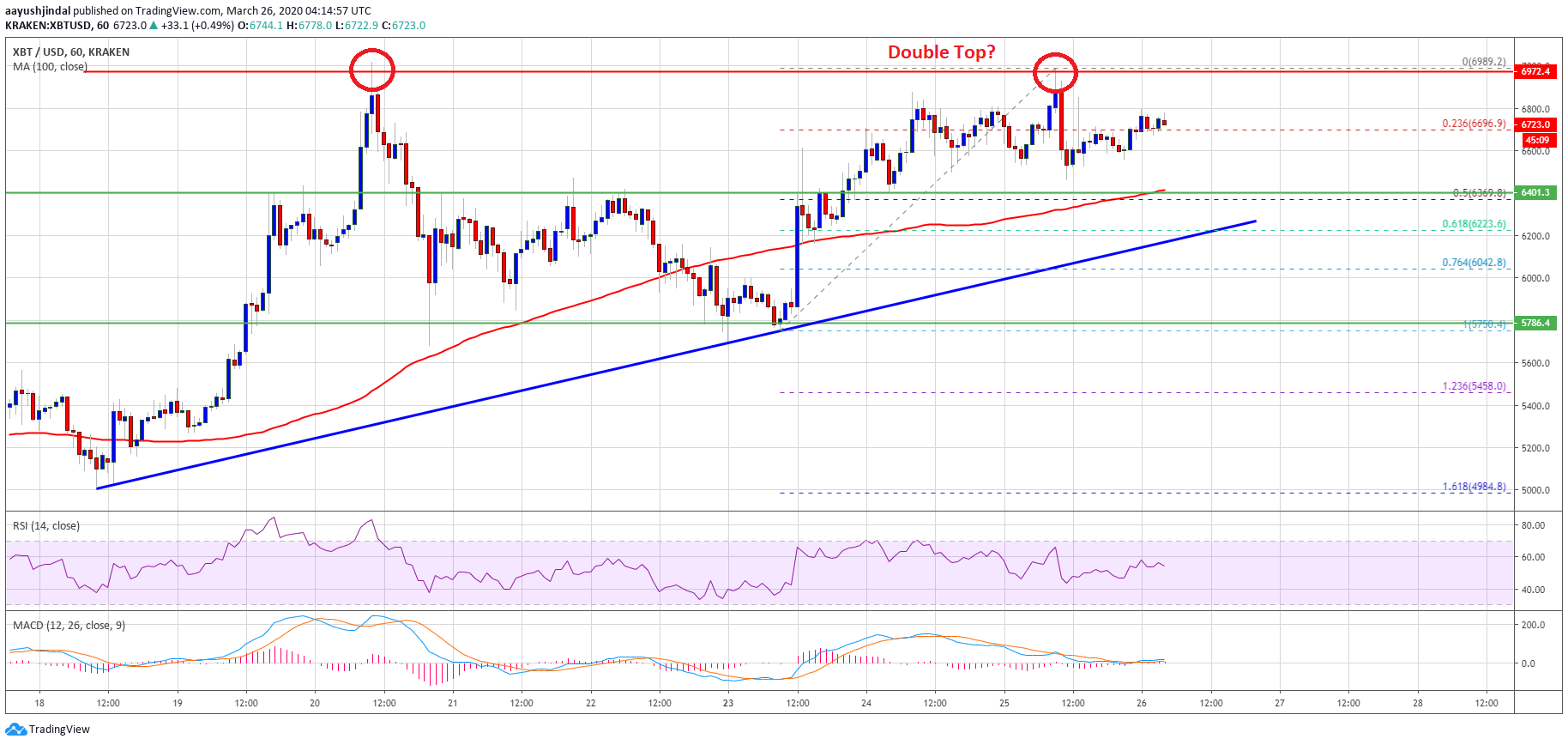 Bitcoin is facing a strong resistance near the $7,000 level against the US Dollar. BTC price is likely forming a double top pattern near the $7,000 level and it could dive below $6,400.Bitcoin is forming a bearish breakdown structure below $7,000 against the US Dollar.A double top pattern is forming with resistance near $7,000 and support at $6,400.There is a crucial bullish trend line forming with support near $6,240 on the hourly chart of the BTC/USD pair (data feed from Kraken).The pair either rally significantly above $7,000 or it might dive towards the $6,000 level.Bitcoin Facing HurdlesIn the past few sessions, bitcoin remained well bid above the $6,400 support area against the US Dollar. BTC price even climbed above the $6,800 resistance and settled above the 100 hourly simple moving average.However, the bulls seem to be struggling near the Bitcoin PriceA clear break below the trend line support will most likely confirm the highlighted double top pattern. In the stated case, the price is likely to dive towards the $6,000 and $5,800 support levels.Bearish InvalidationIf bitcoin remains well bid above the $6,500 and $6,400 support levels, it could rise above the $7,000 resistance area in the coming sessions.A successful break and follow through above $7,000 may perhaps negate the double top pattern and the price could surge towards the $7,500 level.Technical indicators:Hourly MACD – The MACD is slowly losing momentum in the bullish zone.Hourly RSI (Relative Strength Index) – The RSI for BTC/USD is currently above the 50 level, with a bearish angle.Major Support Levels – $6,500 followed by $6,400.Major Resistance Levels – $6,900, $7,000 and $7,200.
Author: Aayush Jindal
Found this article interesting? Kindly share it on Social Media.
Comments