Please share if you find this article interesting.
Bitcoin Price (BTC) Sets New 2019 High: Stage Set For $12K?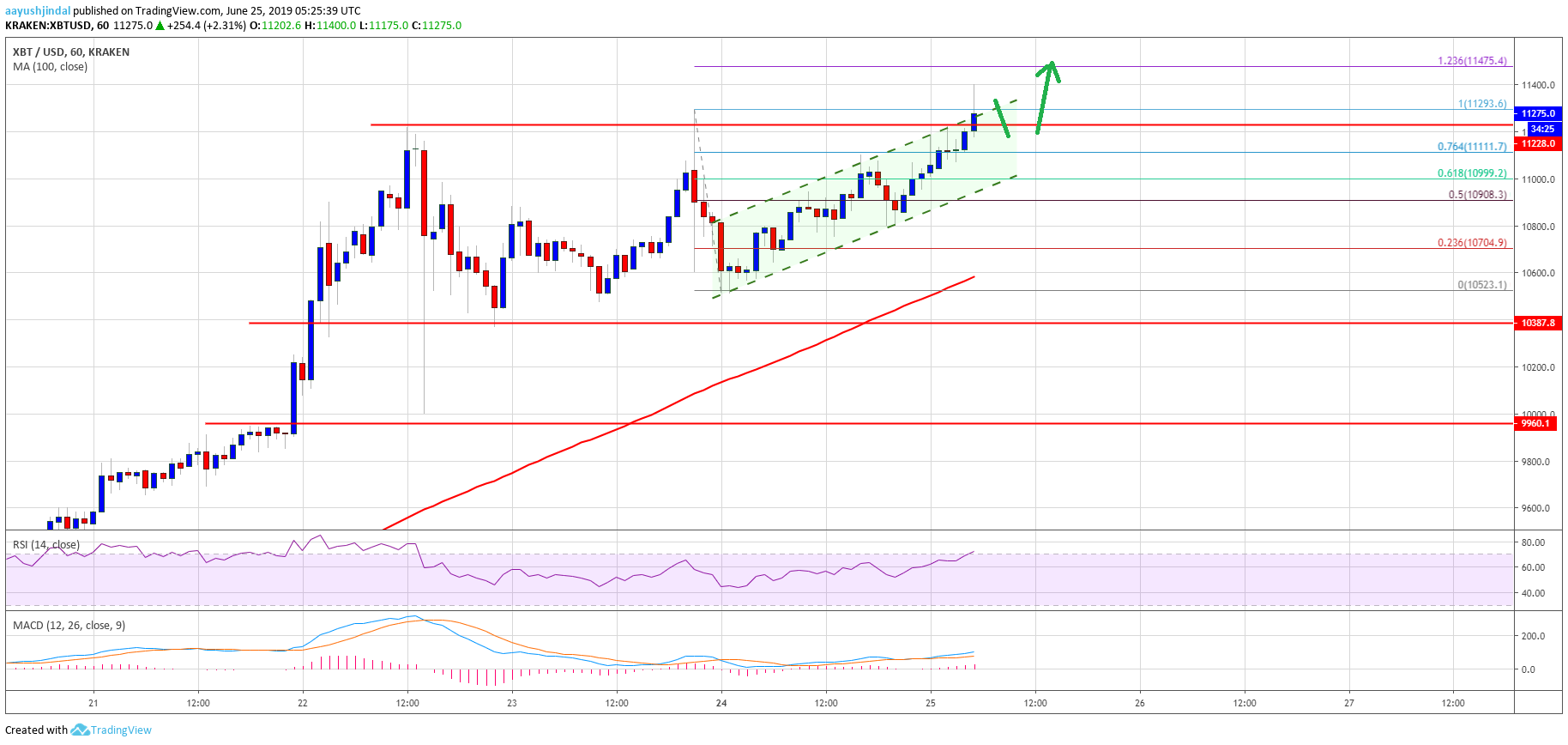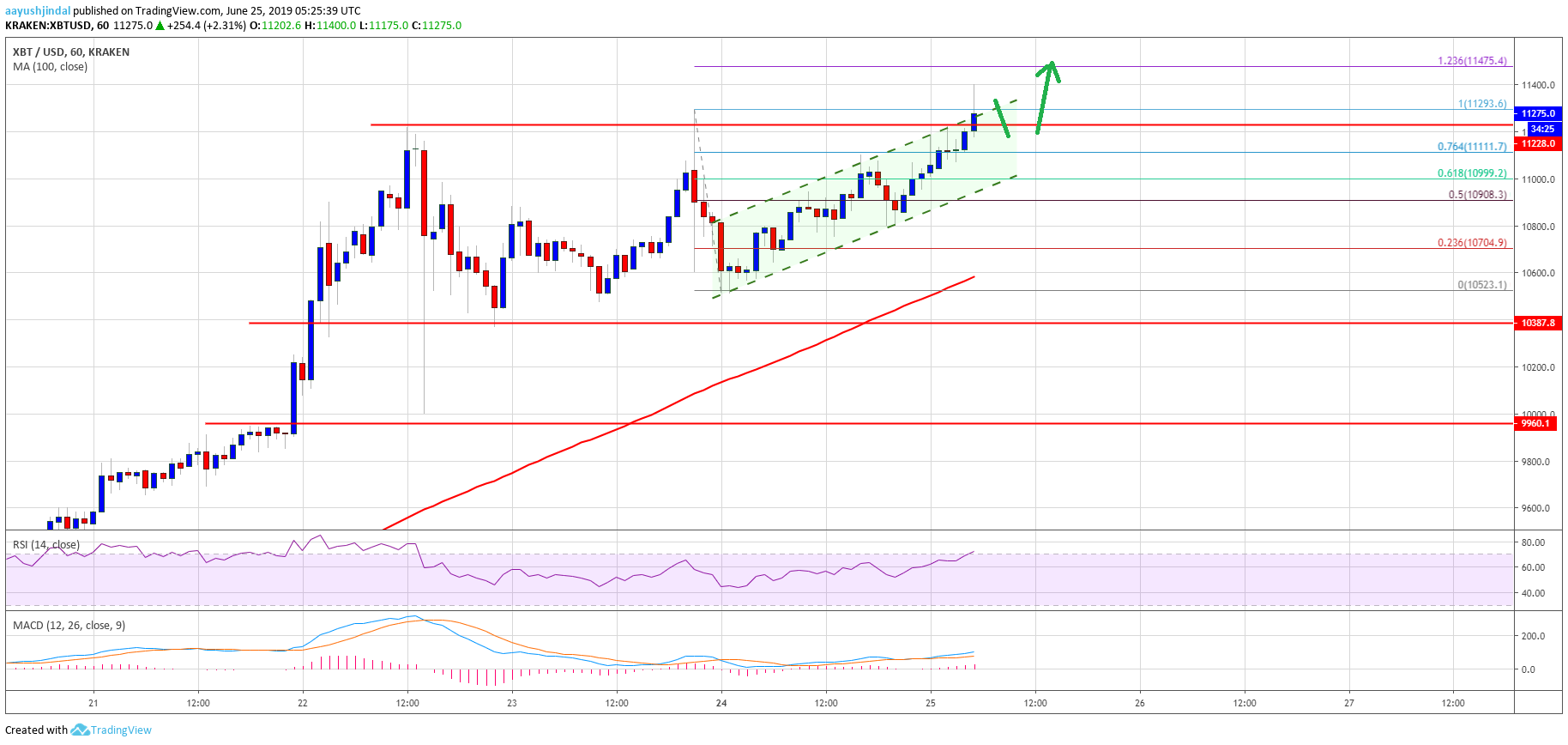 There was a fresh increase in bitcoin and it broke the $11,250 resistance against the US Dollar.The price traded to a new 2019 high and it is likely to accelerate above the $11,500 resistance.There was a break above an ascending channel with resistance near $11,250 on the hourly chart of the BTC/USD pair (data feed from Kraken).The pair is gaining momentum and it could even trade towards the $12,000 level in the near term.Bitcoin price is trading with a bullish angle above $11,200 against the US Dollar. BTC price could continue to accelerate gains as the bulls eye more gains above $11,500.Bitcoin Price AnalysisAfter a short term downside correction, bitcoin found support near the $10,525 level against the US Dollar. The BTC/USD pair formed a swing low at $10,523 and it recently climbed above the $10,800 and $11,000 resistance levels. The price is gaining momentum and it recently broke the $11,250 resistance. Moreover, there was a break above the 76.4% Fib retracement level of the last drop from the $11,293 high to $10,523 low. Similarly, there were gains in Looking at the chart, bitcoin price is showing a lot of bullish signs above $11,200. The bulls are currently in action and it seems like they are eyeing a fresh increase above the $11,300 and $11,400 levels in the coming sessions.Technical indicators:Hourly MACD – The MACD is currently gaining strength in the bullish zone.Hourly RSI (Relative Strength Index) – The RSI for BTC/USD is now above the 65 level, with a bullish angle.Major Support Levels – $11,200 followed by $11,000.Major Resistance Levels – $11,300, $11,475 and $11,600.
Author: Aayush Jindal
Found this article interesting? Kindly share it on Social Media.
Comments