Please share if you find this article interesting.
Bitcoin Leading Crypto Market Higher: BCH, XLM, EOS, TRX Price Analysis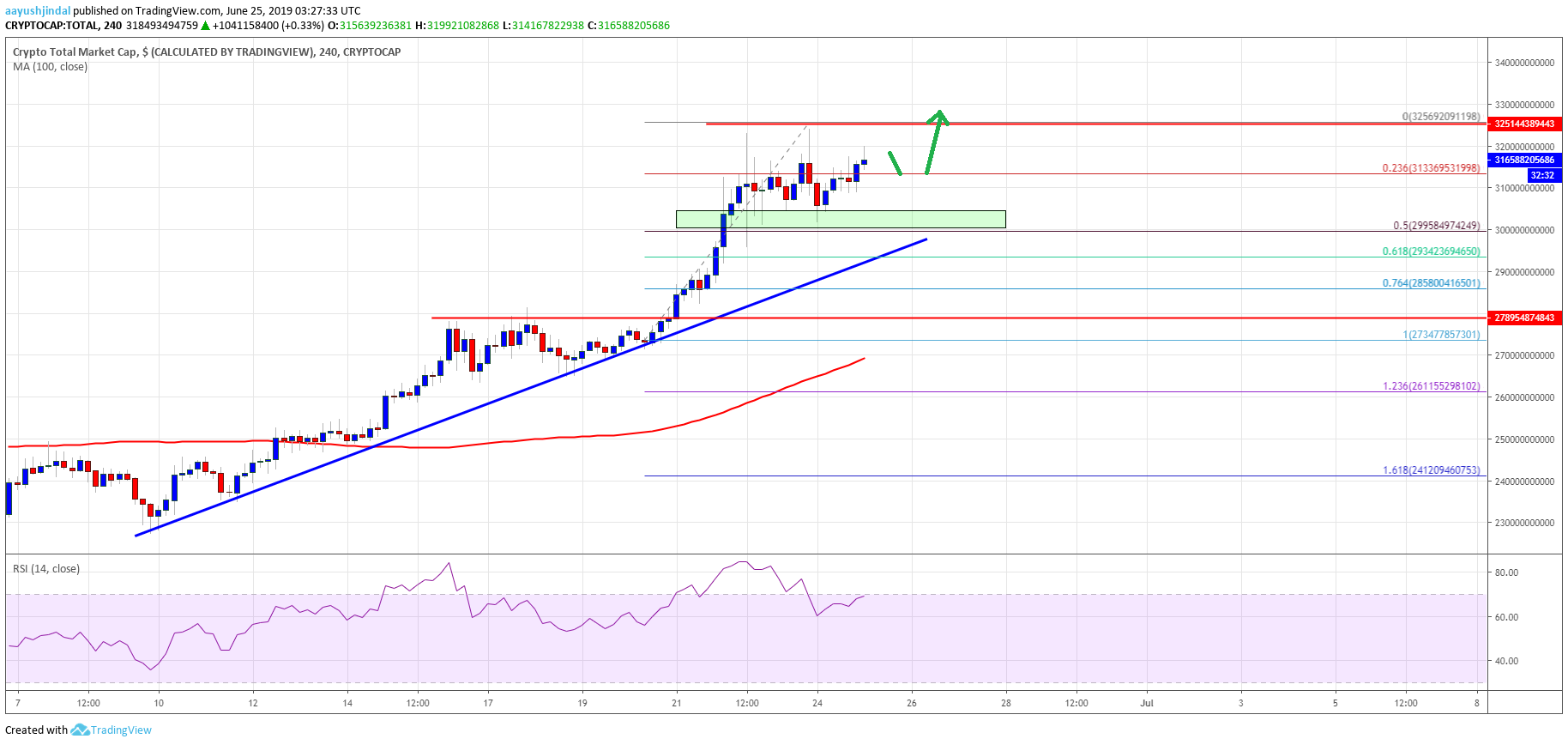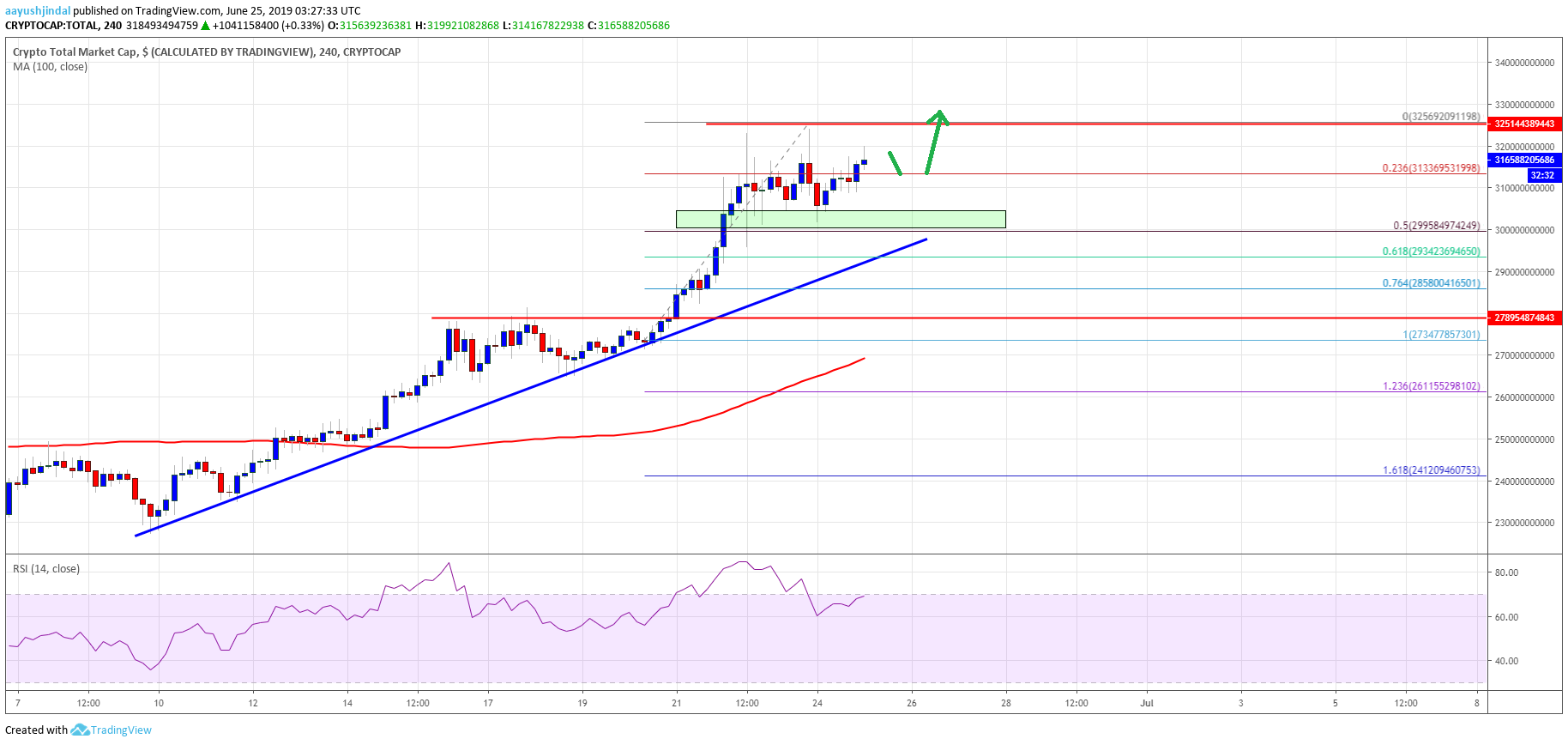 The total crypto market cap is currently holding the $300.0B and $310.0B support levels.Bitcoin price is up more than 4% and it is trading nicely above the $11,000 resistance level.BCH price is gaining momentum towards the $490 and $500 resistance levels.EOS price is currently above the $7.200 level and it may soon test the $7.400 level.Stellar (XLM) price is slowly grinding higher towards the $0.1300 and $0.1320 levels.Tron (TRX) price is performing nicely and is trading above the $0.0380 level.The crypto market cap is gaining momentum, with bullish moves in bitcoin (BTC) and Looking at the total cryptocurrency market cap hourly chart, there was a downside correction from the $325.0B swing high. However, the $300.0B support area acted as a strong support. The market cap recovered recently and is currently placed nicely above the $305.0B and $310.0B levels. An immediate resistance is near $320.0B, above which there are high possibilities of more gains above the $325.0B swing high. If there is a fresh decline, the $310.0B level might act as a decent support, followed by $300.0B. Overall, there could be more upsides in bitcoin, Ethereum, EOS, ripple, litecoin, bitcoin cash, XLM, TRX, BNB, WAN, WTC, ICX, and other altcoins in the near term.
Author: Aayush Jindal
Found this article interesting? Kindly share it on Social Media.
Comments