Please share if you find this article interesting.
Bitcoin (BTC) Price Facing Uphill Task: Another Dip Before Higher?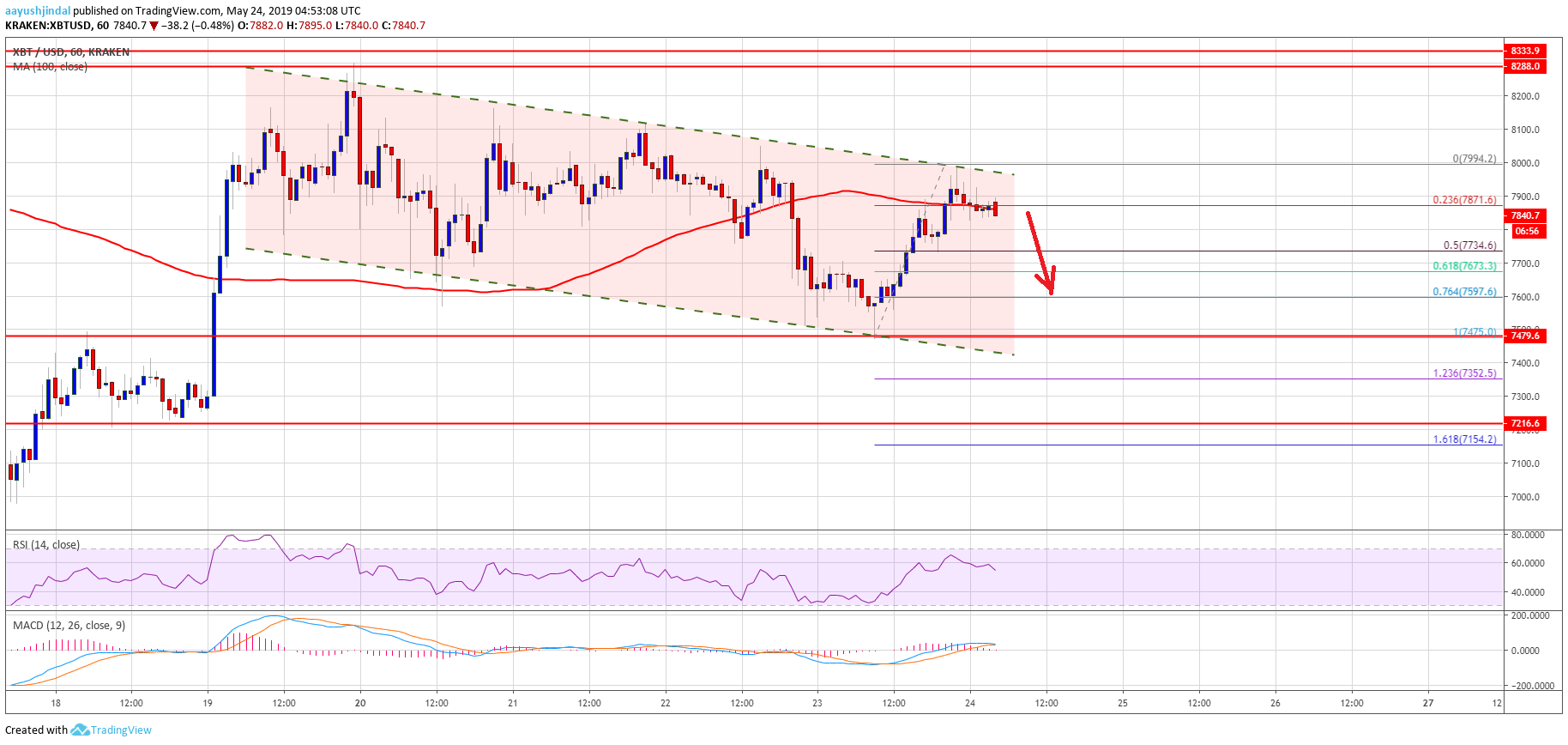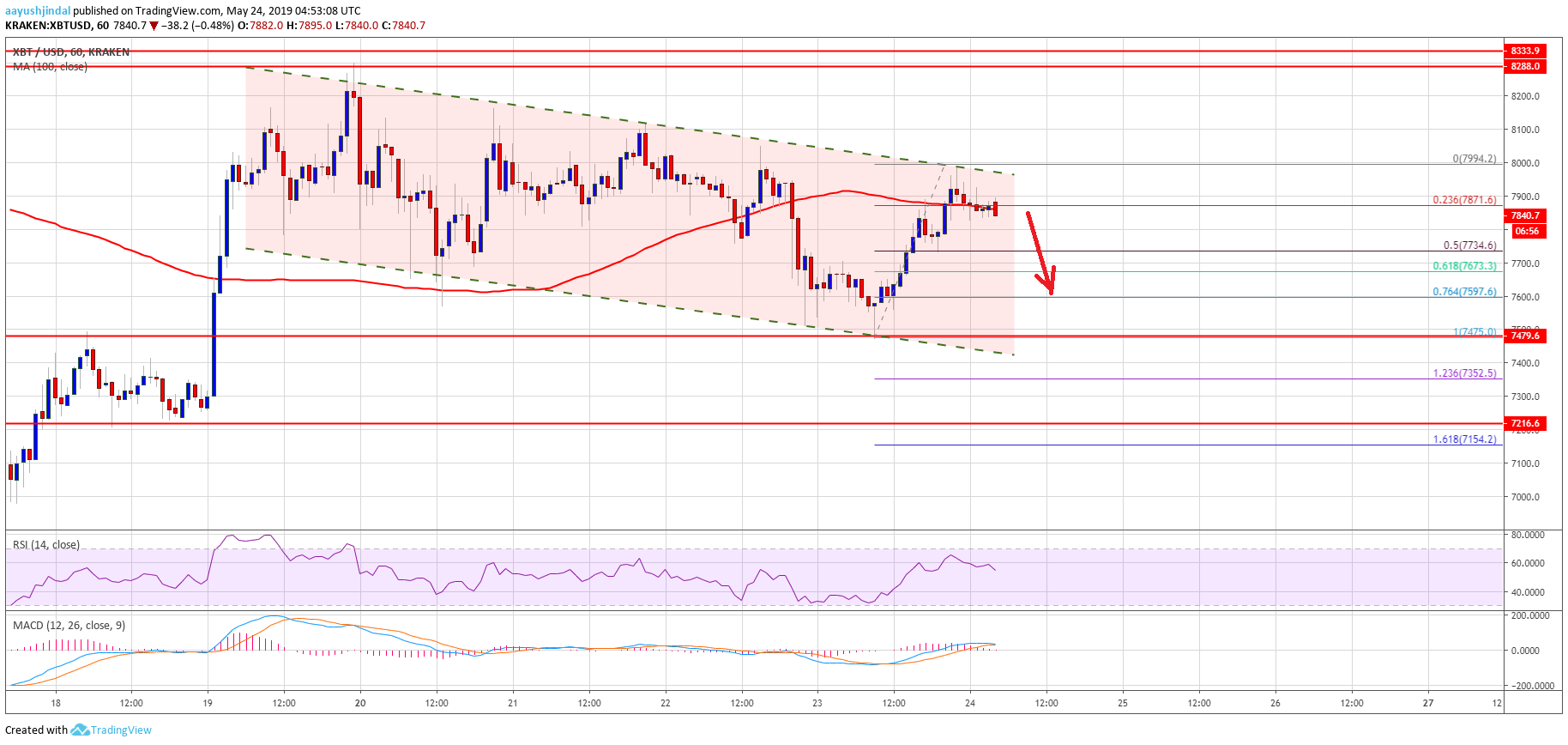 Bitcoin price declined recently and tested the key $7,500 support area against the US Dollar.The price rebounded and traded above the $7,780 and $7,850 resistance levels.Yesterday's highlighted key declining channel is acting as a barrier near $7,980 on the hourly chart of the BTC/USD pair (data feed from Kraken).The pair could drop once again towards the $7,720 support area before it starts a fresh increase.Bitcoin price rebounded nicely above $7,700 and $7,850 against the US Dollar. However, BTC is facing a strong resistance and it could decline again before the bulls take control.Bitcoin Price AnalysisYesterday, we saw a Looking at the chart, bitcoin price rebounded nicely from the $7,475 level. However, the $8,000 barrier stopped upsides and it might start a fresh decline below $7,800. Once the current correction is complete near $7,670 or $7,600, the price is likely to climb back sharply. In the mentioned case, the price may perhaps surpass the $8,000 resistance. The next key resistances on the upside are near $8,200, $8,300 and $8,500.Technical indicators:Hourly MACD – The MACD is about to move back in the bearish zone, with a few negative signs.Hourly RSI (Relative Strength Index) – The RSI for BTC/USD is currently moving lower and it could test the 50 level.Major Support Levels – $7,670 followed by $7,600.Major Resistance Levels – $7,950, $7,980 and $8,000.
Author: Aayush Jindal
Found this article interesting? Kindly share it on Social Media.
Comments