Please share if you find this article interesting.
Bitcoin (BTC) Price Downside Thrust Underway, Bulls Struggling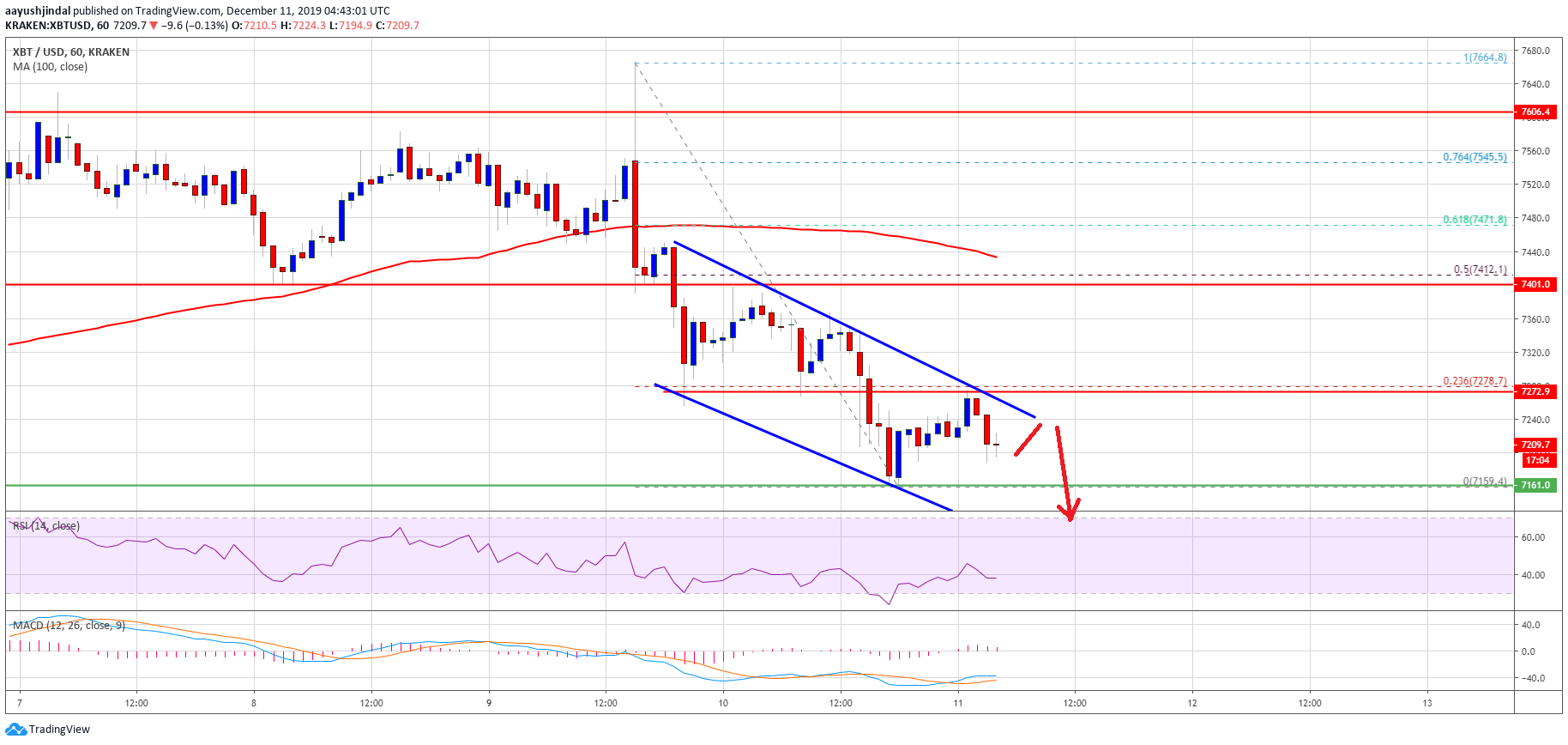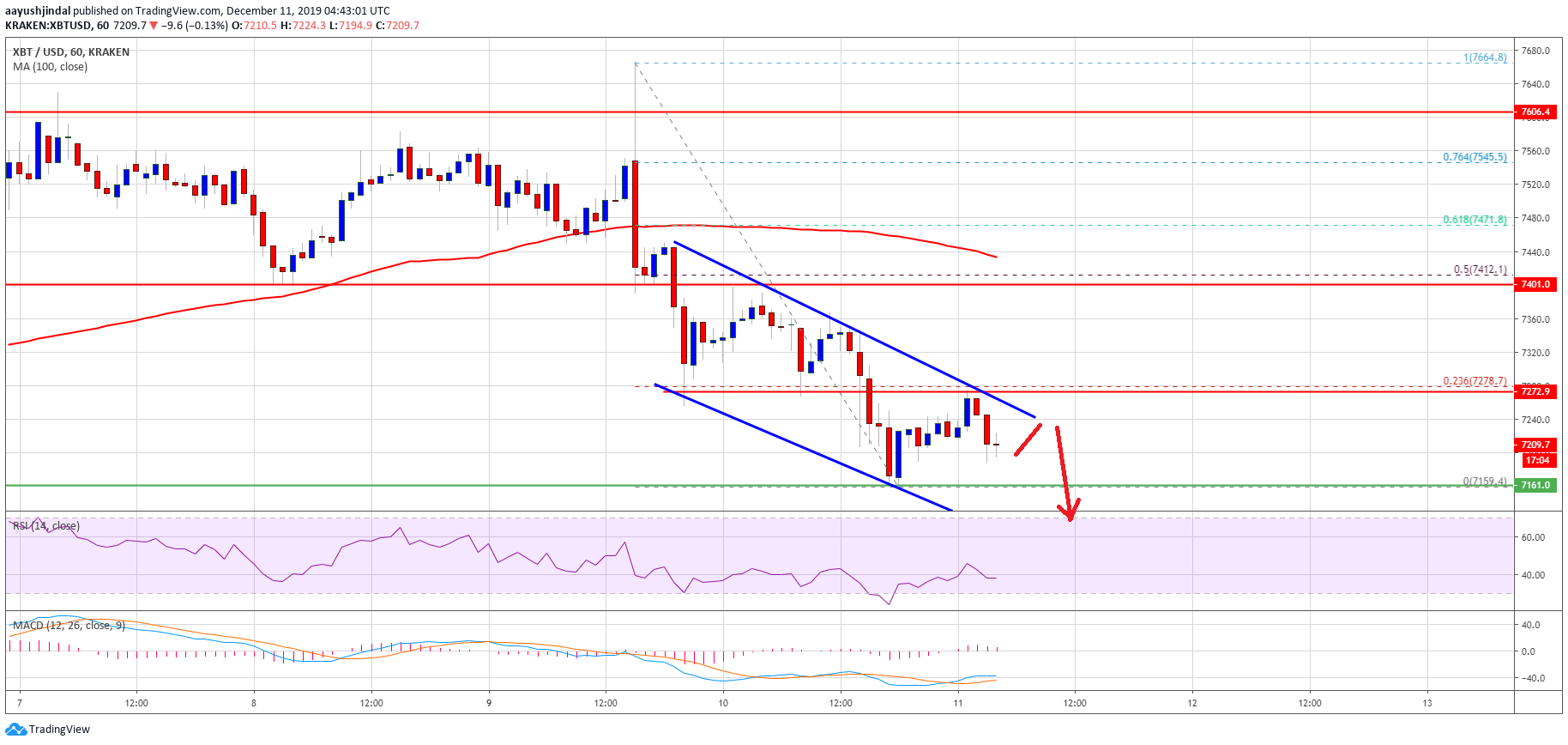 Bitcoin price failed to stay above the $7,400 support and declined recently against the US Dollar.The price is trading below $7,280 and it could even decline below the $7,160 support.There is a major declining channel forming with resistance near $7,240 on the hourly chart of the BTC/USD pair (data feed from Kraken).The pair remains at a risk of a downside thrust below $7,160 and $7,040 in the near term.Bitcoin price is showing a few bearish signs below $7,280 against the US Dollar. BTC is likely to continue lower below $7,160 unless it climbs above $7,400.Bitcoin Price AnalysisYesterday, we saw a Bitcoin PriceLooking at the chart, bitcoin price is facing an increase in selling below $7,400 and $7,280. As long as it is trading below $7,400, there remains a risk of another drop below $7,000.Technical indicators:Hourly MACD – The MACD is showing negative signs in the bearish zone.Hourly RSI (Relative Strength Index) – The RSI for BTC/USD is currently well below the 50 level.Major Support Levels – $7,160 followed by $7,040.Major Resistance Levels – $7,280, $7,400 and $7,420.
Author: Aayush Jindal
Found this article interesting? Kindly share it on Social Media.
Comments