Please share if you find this article interesting.
Bitcoin (BTC) Price Approaching Next Break: Bullish or Bearish?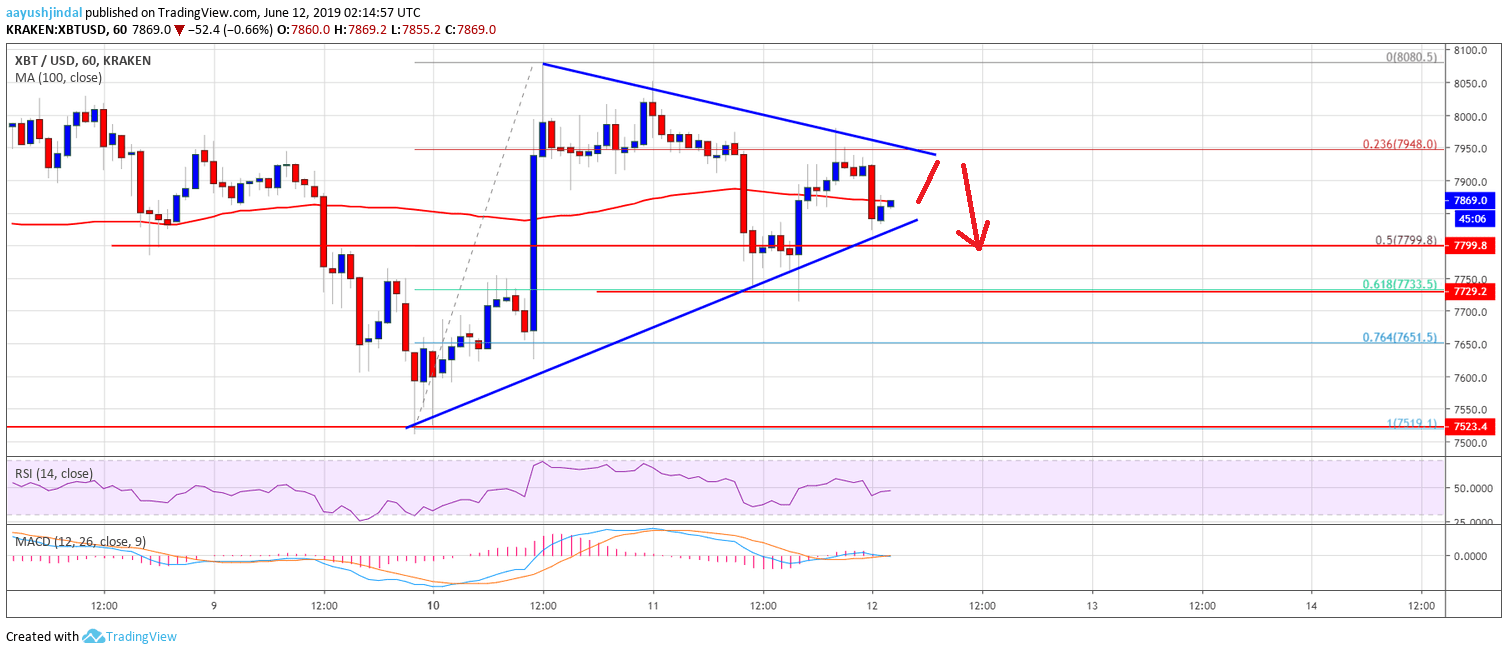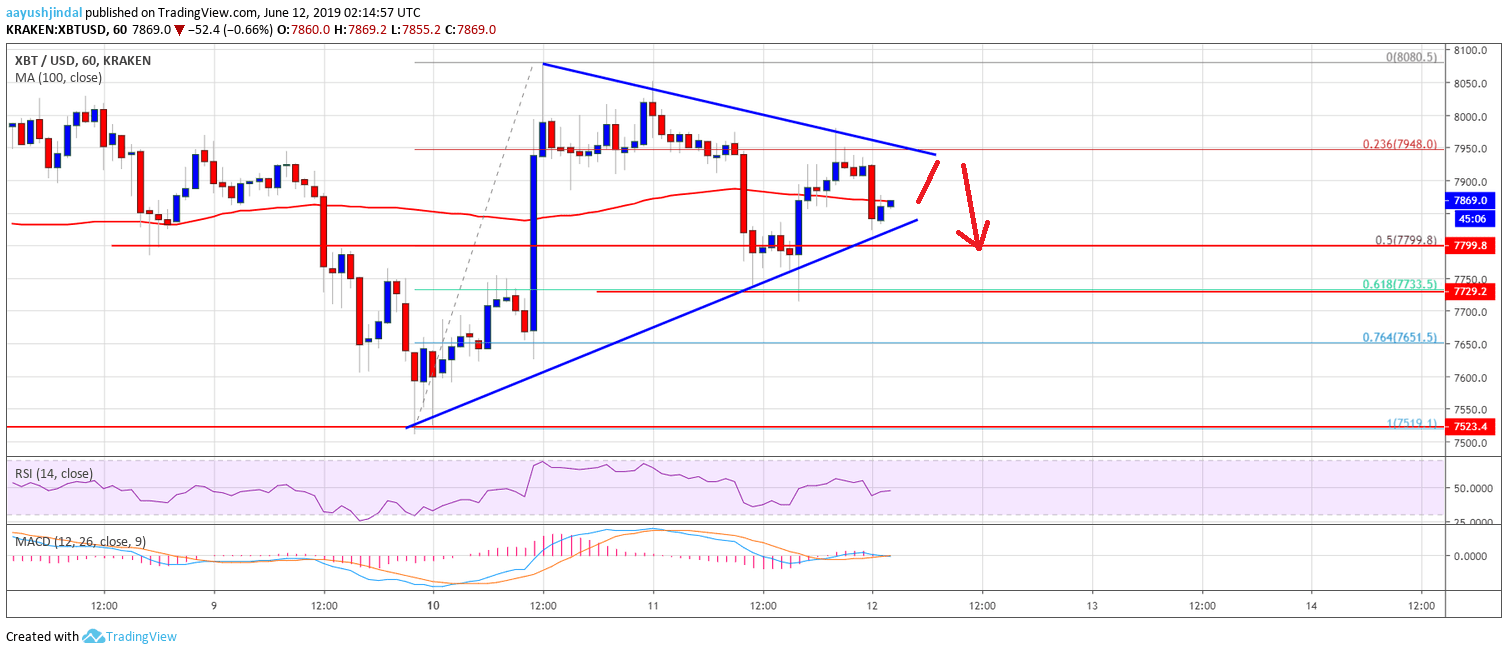 Bitcoin price recovered recently above $7,900 and $8,000 against the US Dollar.The price failed to stay above $8,000, formed a swing high at $8,080, and recently declined below $7,900.There is a key breakout pattern forming with resistance near $7,940 on the hourly chart of the BTC/USD pair (data feed from Kraken).The pair is currently under pressure and there is a risk of more losses below the $7,800 support.Bitcoin price failed to gain momentum above $8,000 and declined recently against the US Dollar. BTC is currently approaching the next break and it might breakdown if the bulls struggle near $7,950.Bitcoin Price AnalysisRecently, bitcoin price started a Looking at the chart, bitcoin price is showing a few bearish signs below $8,000 and $7,900. If there is a fresh decline below $7,800, the price could move back in a bearish zone. It may also diminish the chances of a break above $8,200.Technical indicators:Hourly MACD – The MACD is losing momentum in the bullish zone.Hourly RSI (Relative Strength Index) – The RSI for BTC/USD is currently below the 50 level and is moving higher.Major Support Levels – $7,800 followed by $7,700.Major Resistance Levels – $7,950, $8,000 and $8,080.
Author: Aayush Jindal
Found this article interesting? Kindly share it on Social Media.
Comments