Please share if you find this article interesting.
Analyst Who Called Bitcoin's 2019 Bottom Down to Dollars Thinks This Comes Next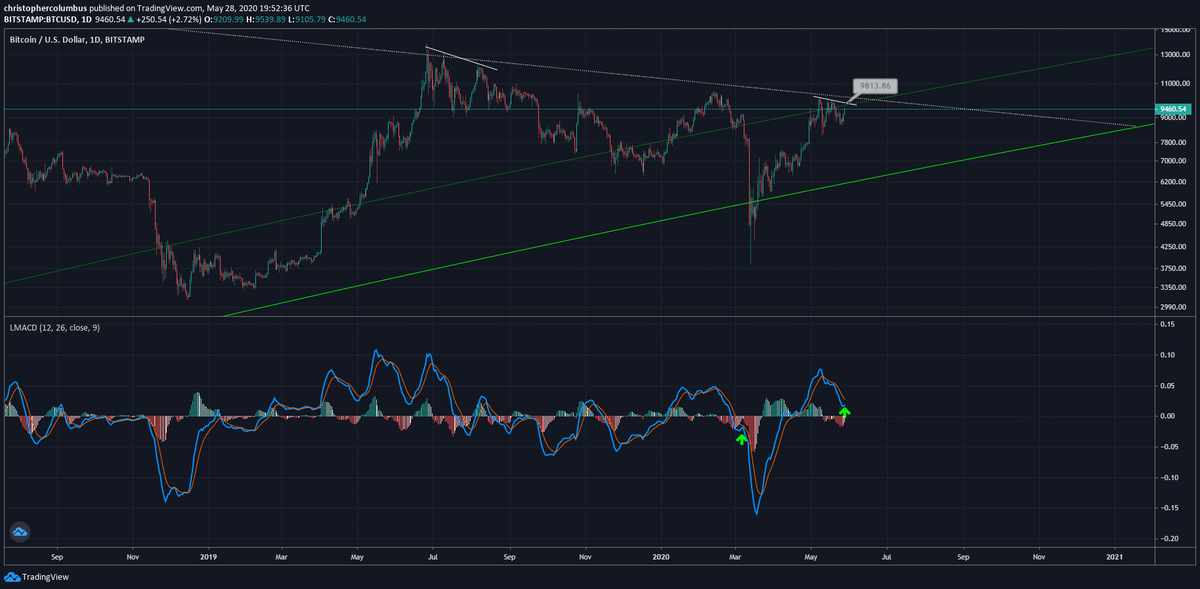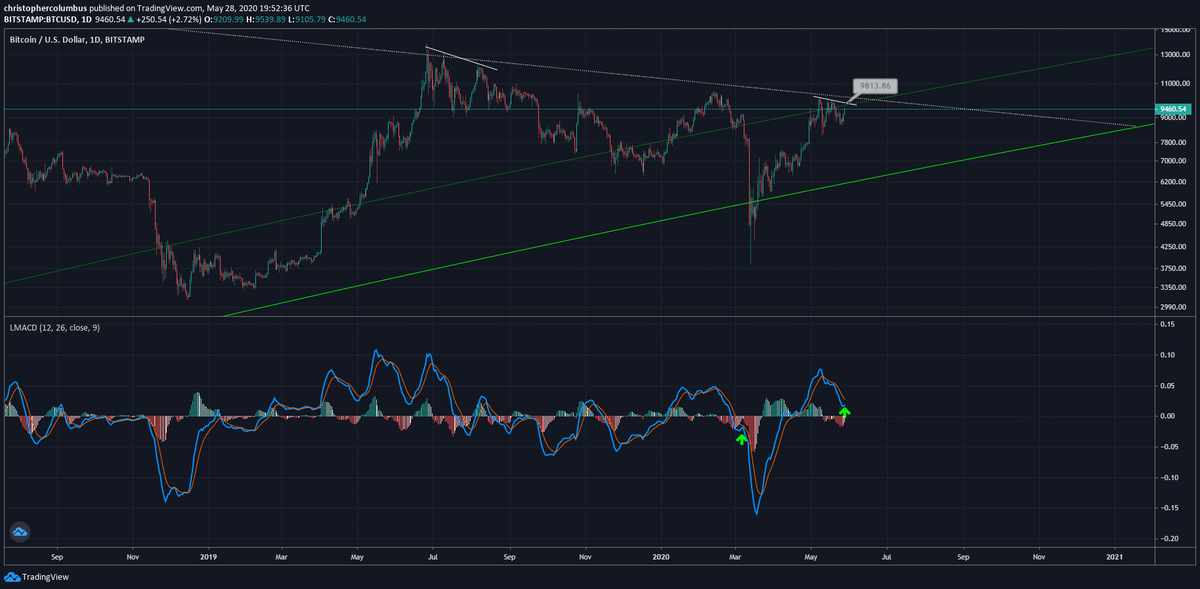 The past few days have seen Bitcoin recover strongly from the weekly lows of $8,600.As of the time of this article's writing, the flagship cryptocurrency sits at $9,400, just over $200 shy of the weekly high of $9,650.It's a strong rally that has convinced many traders of the bull case, but one prominent analyst suggests that it is too soon to be bullish. This is especially notable as the analyst that made this assertion has a surprising track record.Related Reading: Crypto Tidbits: Bitcoin Nears $10k, Goldman Sachs Talks Cryptocurrency, Chinese Yuan SlumpsTop Analyst Thinks Bitcoin Still on Track to Hit ~$6,700Although you may not know him by name, the analyst "Dave the Wave" has made a number of extremely accurate calls over the past few weeks.In the middle of 2019, when BTC was pushing past key resistances above $10,000, he called for a retracement to $6,400. He got that move, predicting the bottom of the trend down to dollars.Earlier this year, Dave suggested that the asset would rally to $11,000 before reversing towards the $8,000s and maybe even lower. He missed the highs by a few hundred dollars, but the timing was on point.Now, he's suggesting that Bitcoin is still on track to fall towards $6,700 in the coming eight weeks. BTC is still trading in a textbook descending triangle, Dave shared in the chart below, corroborating his call.Has anyone drawn a descending triangle yet? This would double up nicely with the .38 fib [just taking price into the 6K range], and triple up with the larger reverse head and shoulders drawn a month ago above. pic.twitter.com/sIXncYI0wM— dave the wave (@davthewave) May 28, 2020All Eyes On ~$10,000 ResistanceThe analyst's bias is leaning bearish, but that's not to say that he's stuck with that bias forever.He explained that things can "get interesting" if BTC breaches the $9,800 level.The analyst shared the chart below to illustrate the importance of this region. It shows that $9,800 is a downtrend formed after BTC started trending lower after the $10,100 highs seen at the end of April. A similar downtrend marked the top of the rally to $14,000 in 2019, suggesting it holds similar importance for bulls to break right now.BTC price chart from Dave the Wave, a prominent crypto trader. "A break of 9.8K and things would start to get interesting…." was the comment attached to the chart.The importance of the $10,000 region has been echoed by other traders and market commentators.Order book data from Bitfinex shows that there is currently heavy resistance in the $10,000-10,300 range.The same order book data marked the highs at $10,000 twice over the past month, while it also indicated where the market would top during the peak of February's rally.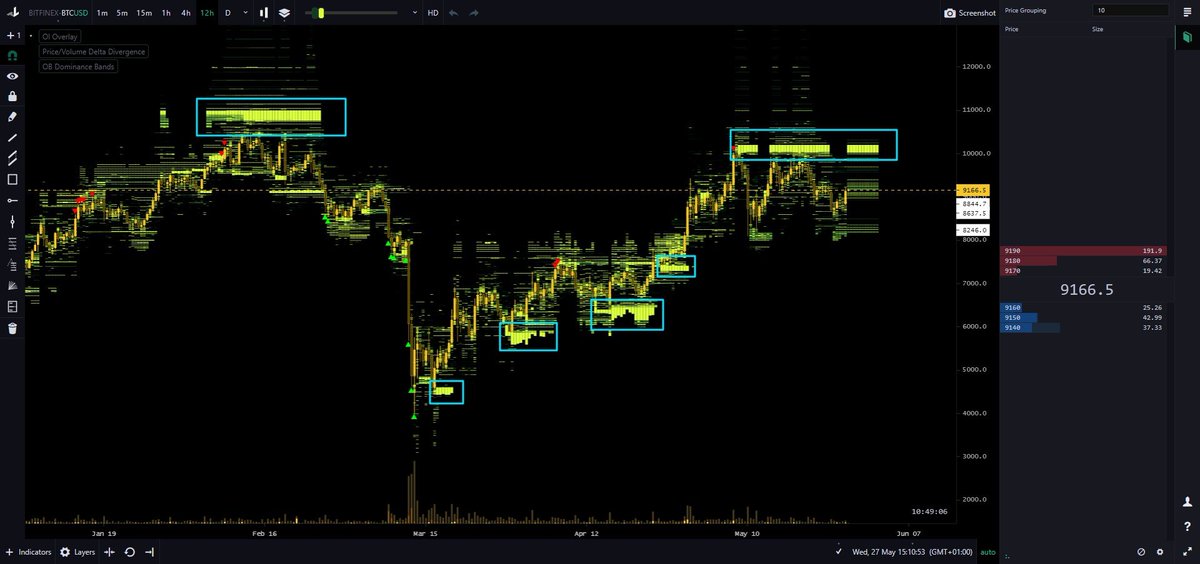 Chart from crypto trader Coiner-Yadox (goes by @Yodaskk on Twitter).Should historical precedent hold, there's a relatively high likelihood BTC will see a price rejection if and when it rallies to $10,000. If it can break past this level, though, some have suggested the asset could surge to fresh year-to-date highs.Related Reading: This Eerily Accurate Fractal Predicts Bitcoin Will Rocket to $20,000 in 2020Featured Image from Shutterstock
Author: Nick Chong
Found this article interesting? Kindly share it on Social Media.
Comments